On a day canceled for inclement weather and any emergency school cancellation day(s), Park and Hulet Elementary Schools will minimize the disruption to student learning through an ITM day. An ITM day will allow students and educators to extend learning past the classroom walls and support students in transferring skills and knowledge to real-life experiences. The learning format also ensures that students are not required to make up school days in the spring/summer.
On ITM days, parents/guardians receive an automated phone call, text message, APP notification, and Facebook post from the District office.
The activities that students will be asked to accomplish vary depending on the grade level and the learning which might have occurred in the classroom if the school were in session. Hulet Elementary will implement choice boards. The choice boards will also be available by grade level through the links below.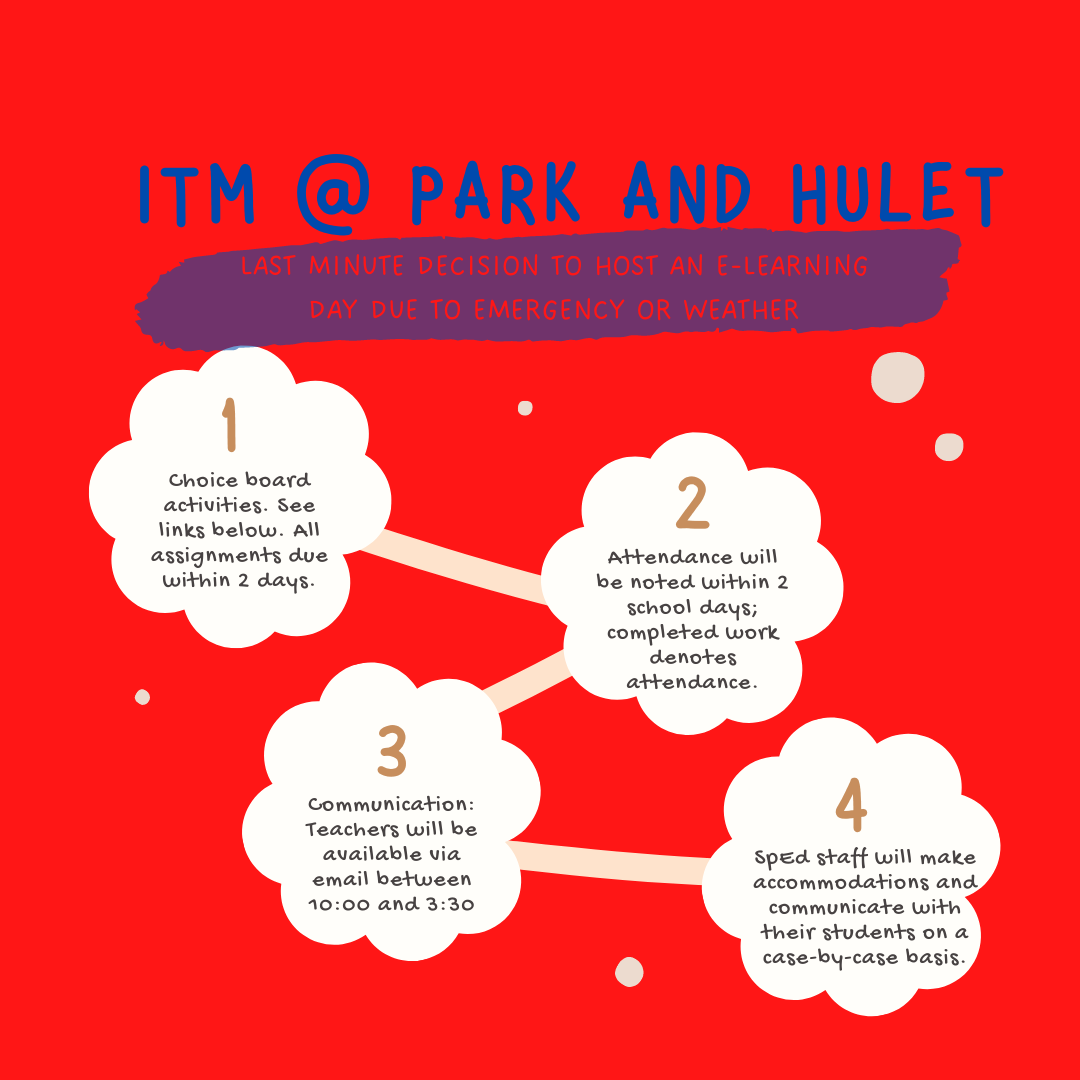 FOURTH GRADE - Check Google Classroom first, if no Chromebook is available, complete this choice board!