Friday is Field Day! Remind students to wear comfortable shoes, bring sunscreen and a water bottle!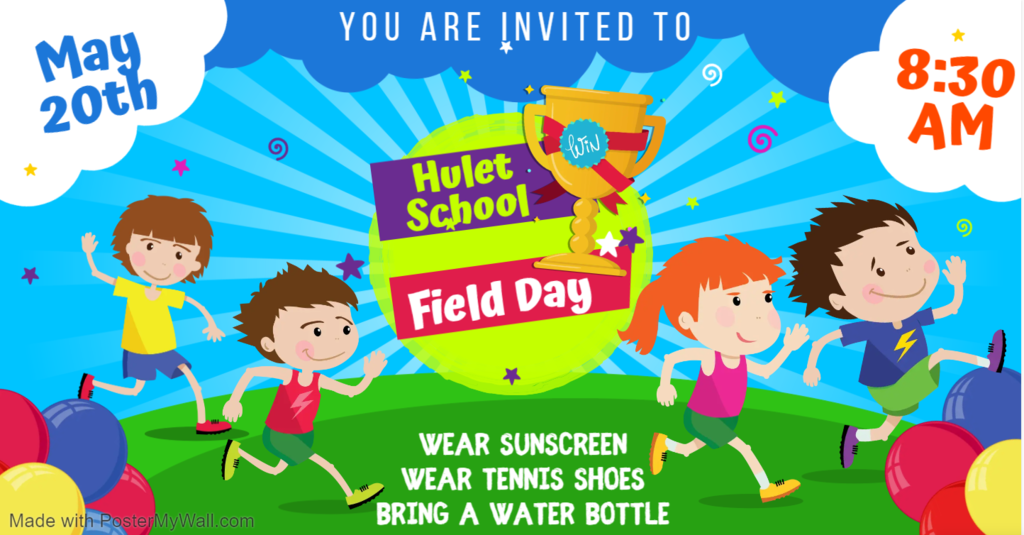 Good evening! A reminder that there will be no school on Friday, May 13th as a makeup day that was not used during the school year. Teachers and students will not report to school on Friday. Have a great day off and we will look forward to seeing all students and staff back on Monday, May 16th!

Thursday, May 12th at 6:00 pm is our Spring Concert "Forward: A Celebration of Possibilities!" As a reminder, the Performing Arts Center has a maximum capacity and over-flow seating will be available in the Munoz Gym lobby. We will also be livestreaming this performance with thanks to Roadrunner Broadcasting!

Heroes don't wear capes, they wear aprons. We are very appreciative of our cafeteria workers who prepare hundreds of healthy, tasty meals every day with a smiles on their faces.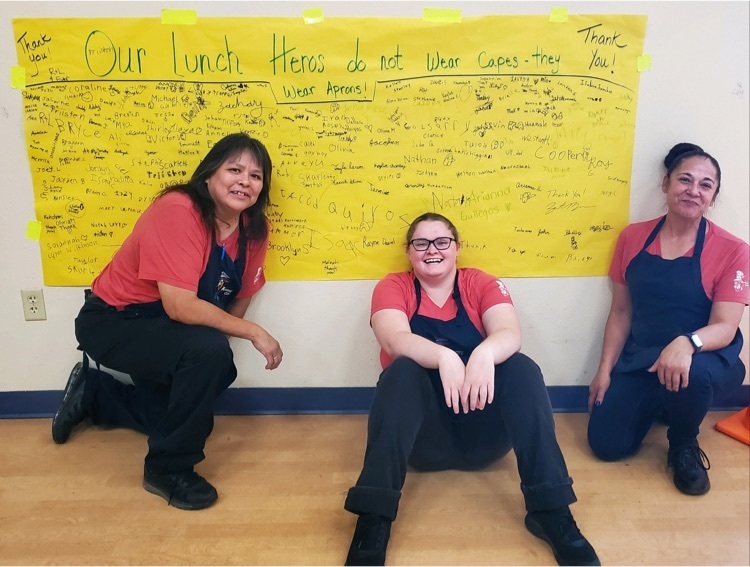 Since the 2017-2018 school year, Hulet Elementary has been implementing Positive Behavior Interventions and Supports (PBIS). Recently we had an evaluator from the Arizona Department of Education perform a Schoolwide Evaluation Tool on our implementation. This evaluation found that Hulet Elementary School is implementing our schoolwide PBIS system at 95% fidelity. Great work students and staff! This would not be possible without you!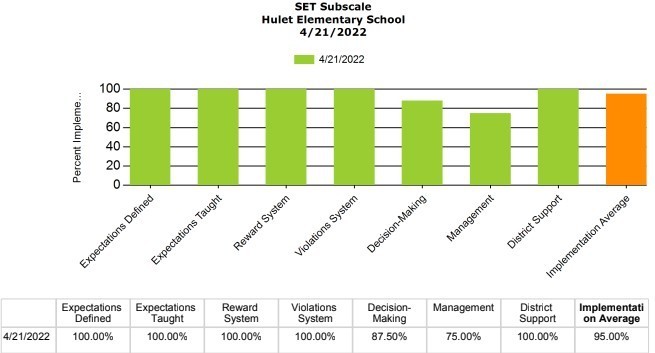 The appreciation festivities continue at Hulet today! Teachers received room service from Mr. Fosburgh, Mr. Hollins and Mrs. Tow!

It's time to return the ECF Chrombooks. Beginning May 2nd, please return the Chromebook, it's case, and it's charger to the school secretary to avoid a fine. If you have questions, please contact the office.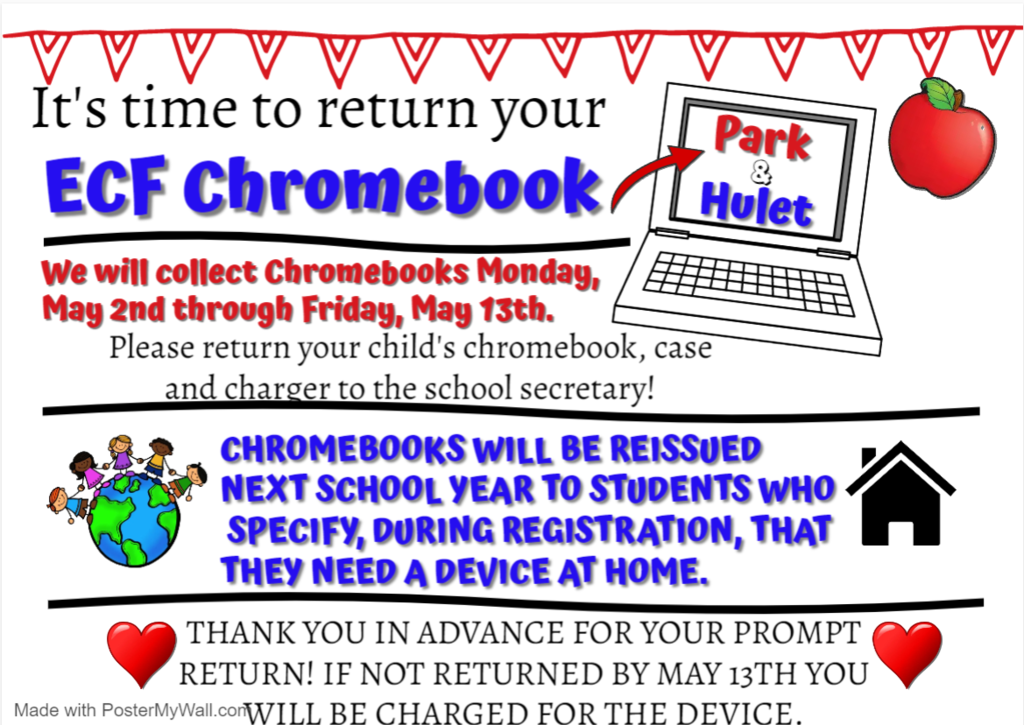 SAVE THE DATE! Park and Hulet Elementary Choir concert on May 12th at 6pm. This event will be live-streamed on YouTube. The GGPAC will be closed at capacity and overflow seating will be available in the Munoz Gym.

We are grateful for Arizona legislators who are interested in hearing about rural education issues. Mr. Fosburgh enjoyed showing Senator Wendy Rogers around Hulet Elementary and discussing educational priorities for Hulet. Thank you for your visit!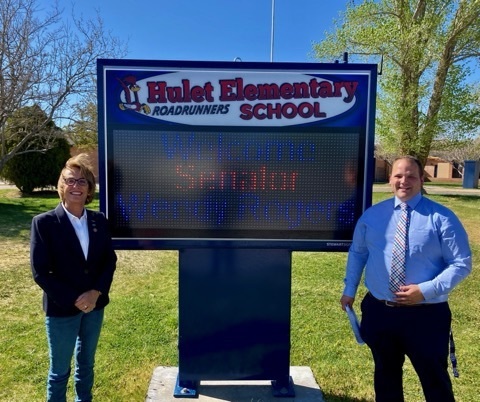 Ben Williams- Class of 2013! Benjamin Williams has accepted a PhD position at Wake Forest University in Winston-Salem, NC for the fall of 2022. Ben just received his Masters Degree in Neuroscience from BYU. Mr. & Mrs. Williams noted, "We couldn't be more proud and grateful he got such a great start at HUSD"! Way to go Benjamin! WHEN ONE ROADRUNNER SUCCEEDS, WE ALL SUCCEED!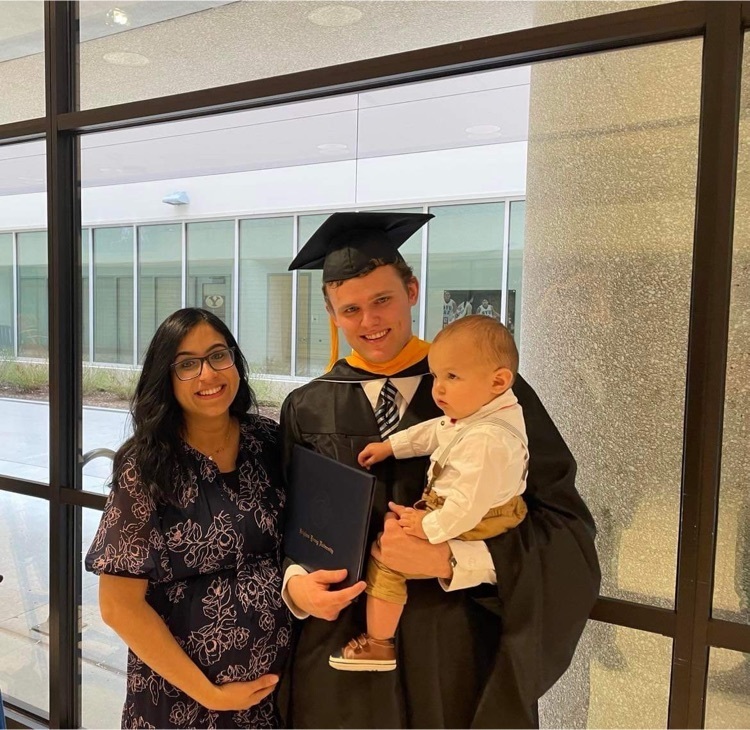 Greetings Roadrunners! A reminder there will be no school on Friday for Easter holiday. We look forward to students and staff returning on Monday!

Keep up to date on your child's academic progress on the HUSD app! The HUSD 3 app now has an Infinite Campus link in the app! Check grades, attendance and stay updated on your child's progress! Together we can Help our Unique Students Develop!

Rockin' Roadrunners presents Seussical Kids! The curtain goes up at the GGPAC at 6:00 pm on Thursday, April 6th. We hope to see you there!


REMINDER: Tomorrow is the AASA Writing Assessment. This test is given annually for students at Hulet in grades THIRD, FOURTH, and FIFTH. Students are given multiple texts and then asked to write an essay to inform or to give their opinion. You can find more information about the AASA, including Sample Tests by visiting:
https://bit.ly/3u6WWY9
Testing will begin promptly at 8:45 so please ensure that your child gets to school on time, as we cannot interrupt testing once it's begun. If for any reason your child is not able to make it, we will be hosting make-ups on 4/14 as all students tests must be completed by 4/15. Score reports will be sent via mail once they become available, usually in the summer.


Congratulations to Anthony Moyte and Willow Guttery! During the Hulet Science Fair, they worked together to study how baking soda effects foods when baked. They soared through the County Fair and were invited to present virtually for the State Science Fair last Monday. Good luck at the State level and thank you for proudly representing Hulet Elementary School! #WeAreRoadrunners #RoadrunnerSpirit #HuletPride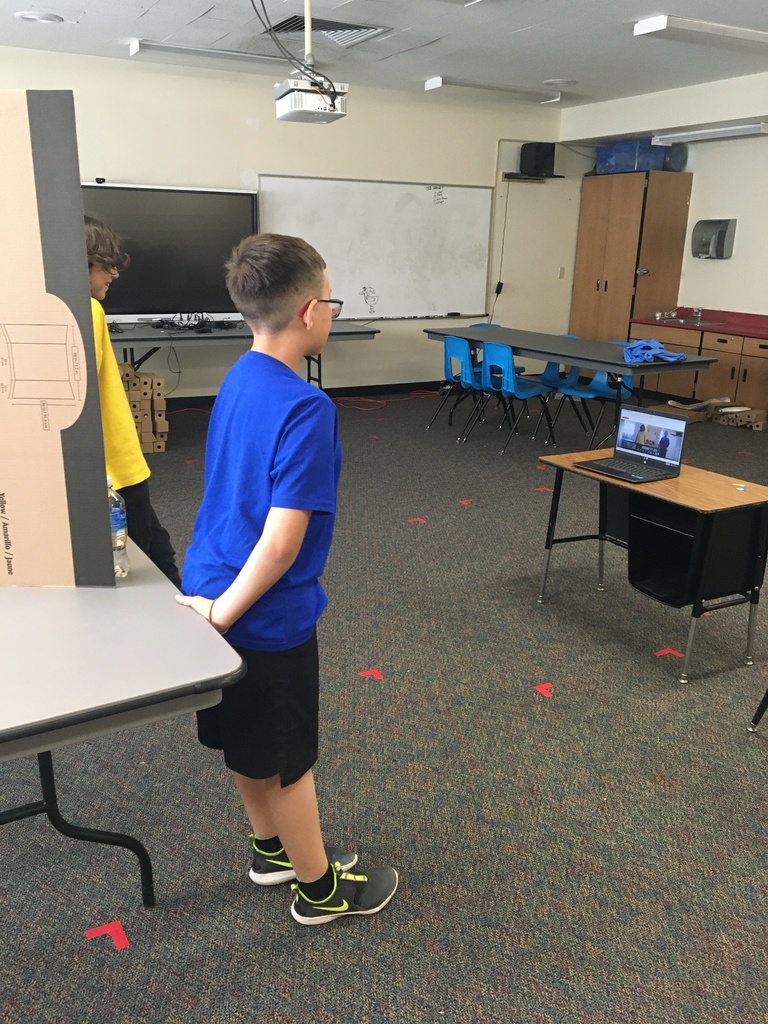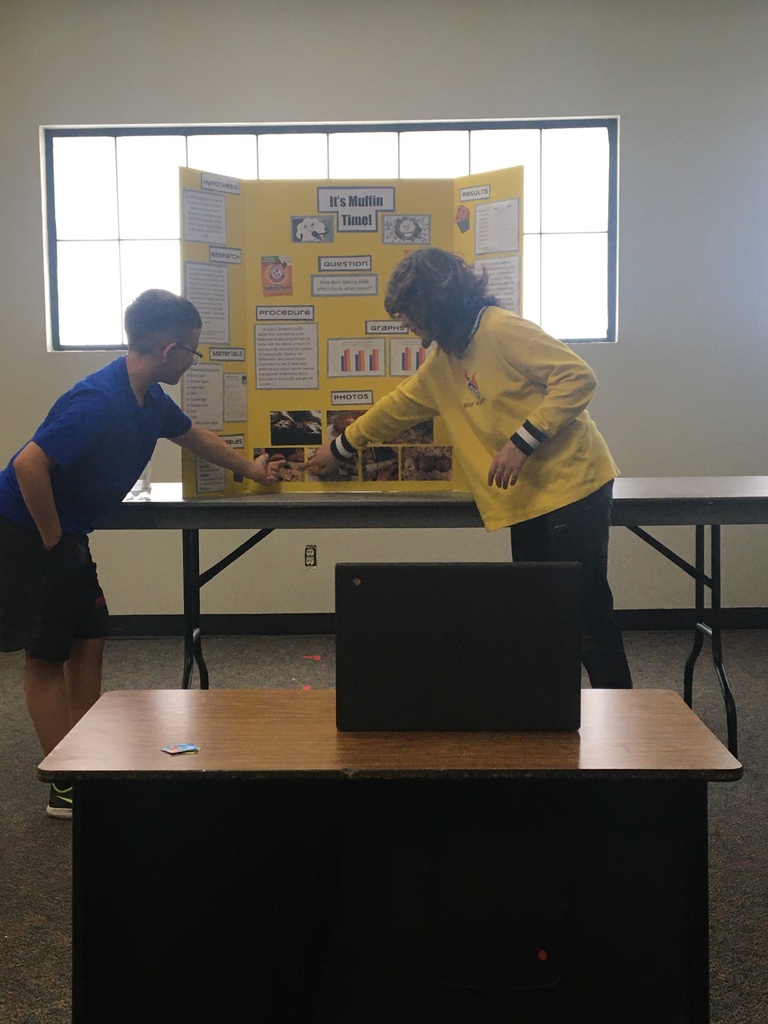 HJHS presents: Schoolhouse Rock Live! Jr. Performances at the George Gardner Performing Arts Center! 7 pm Friday and Saturday! Come enjoy this outstanding performance!

Hulet's final APTT will be on 3/31. 2nd and 4th grade will be at 4:30 and 3rd and 5th will be at 5:45. As a reminder, Mrs. Carlisle is holding her meeting on another date. See you all there.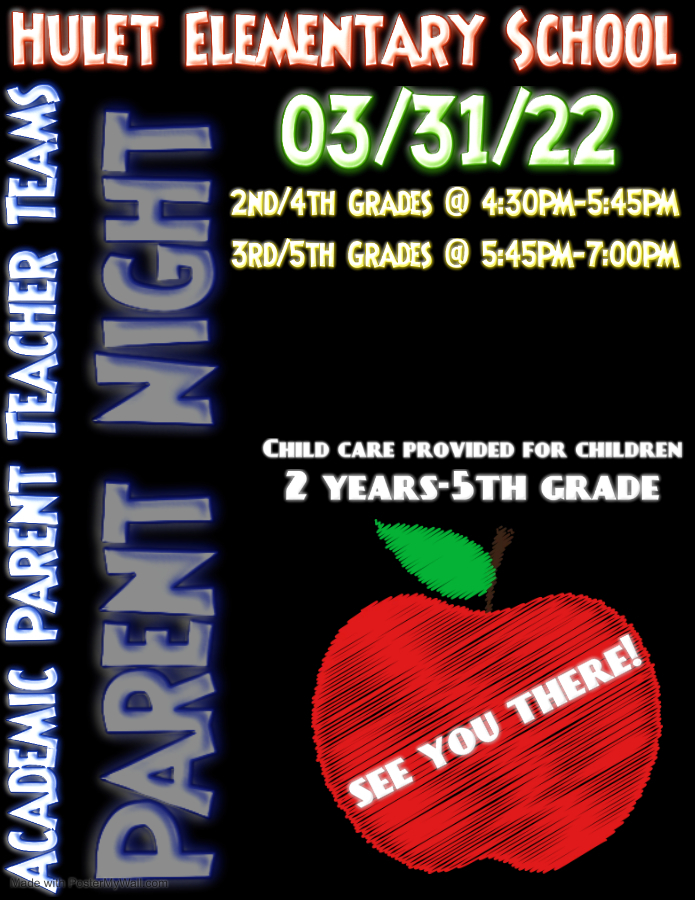 The Navajo County Regional Science Fair was last week and we had many students who received first, second, or third place. Congratulations to the following students: Jordyn Padilla, 1st place; Willow Guttery, 1st place; Anthony Moyte, 1st place; Brandon Craig, 1st place; Dallas Hayes, 1st place; Olivia Norton, 1st place; Bentley Gardner, 1st place; Bryce Dominguez, 1st place; Nicole Moyte's Class, 1st place; Brooks Reidhead, 2nd place; Casey Andrews, 2nd place; Bentley Gardner, 3rd place; London Gardner, 3rd place; Jaiden Quezada, 3rd place; Mykenzie Dominguez, 3rd place; Tori Nez, 3rd place; Jaken Begay, 3rd place; Henry Tyler, 3rd place; Mollie Larson, 3rd place. Students in first place have the opportunity to enter their project in the State Science Fair.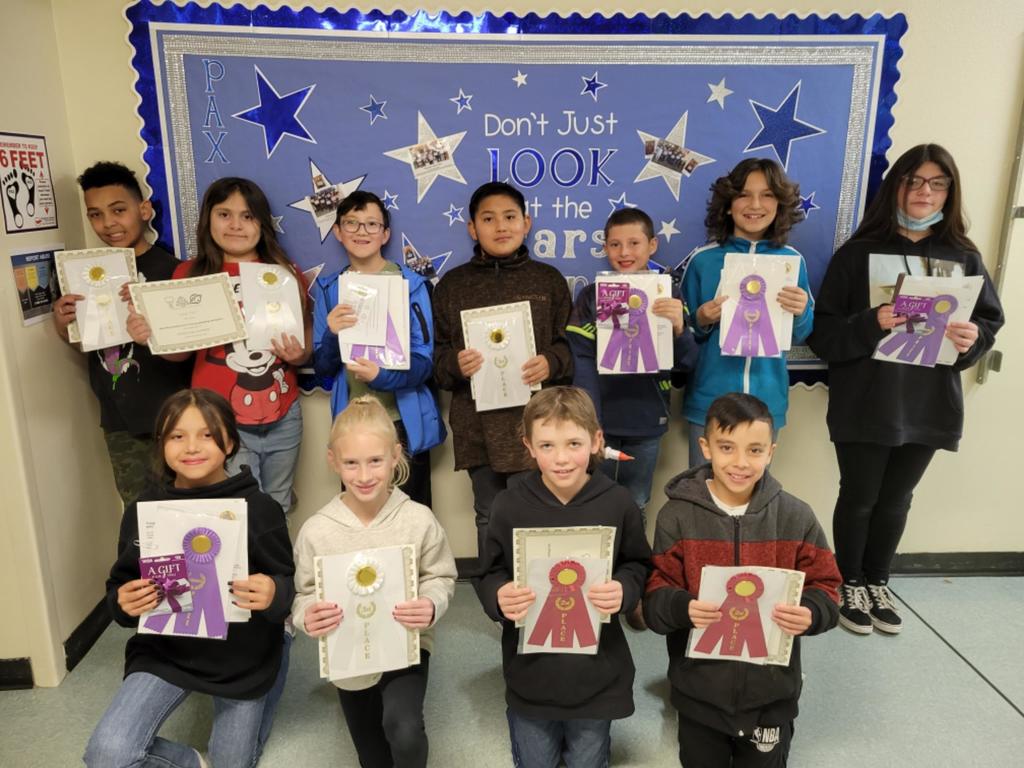 In March of 2020, to celebrate our positive behavior, our students participated in a dodgeball tournament. Our fifth graders today were in third grade then. Today, we brought back the dodgeball tournament to celebrate being respectful, responsible, safe, and kind throughout quarter 3. Special thanks to Mr. Morgan for organizing the brackets and all of the participation from our students and teachers!

Picture day is coming on March 3rd!