Meet the HJHS 2023-2024 Student Council Members:
President: Rigden Fish
Vice President: Niah Cook
Secretary: Emily Sanchez
Treasurer: Kea Pizarro
6th Grade Representatives: Kashlie Bieldfelt, Bentley Gardner, Dallas Hayes
7th Grade Representatives: McKenzie Baker, Jaken Begay, London Gardner, Lorilee Kishbaugh, Rylie Patterson, Brooklynn Quiroz
8th Grade Representatives: Triesun Brewer, Ziva Johnson, Tia Gilespie, Salma Parcell, Brianna Ross
These members will be leading the HJHS students to the "Next Level" of being Respectful, Responsible, Reliably Safe, of Being Kind, of Making Good Choices and in Giving No Less Than Their Best as Roadrunners 2.0!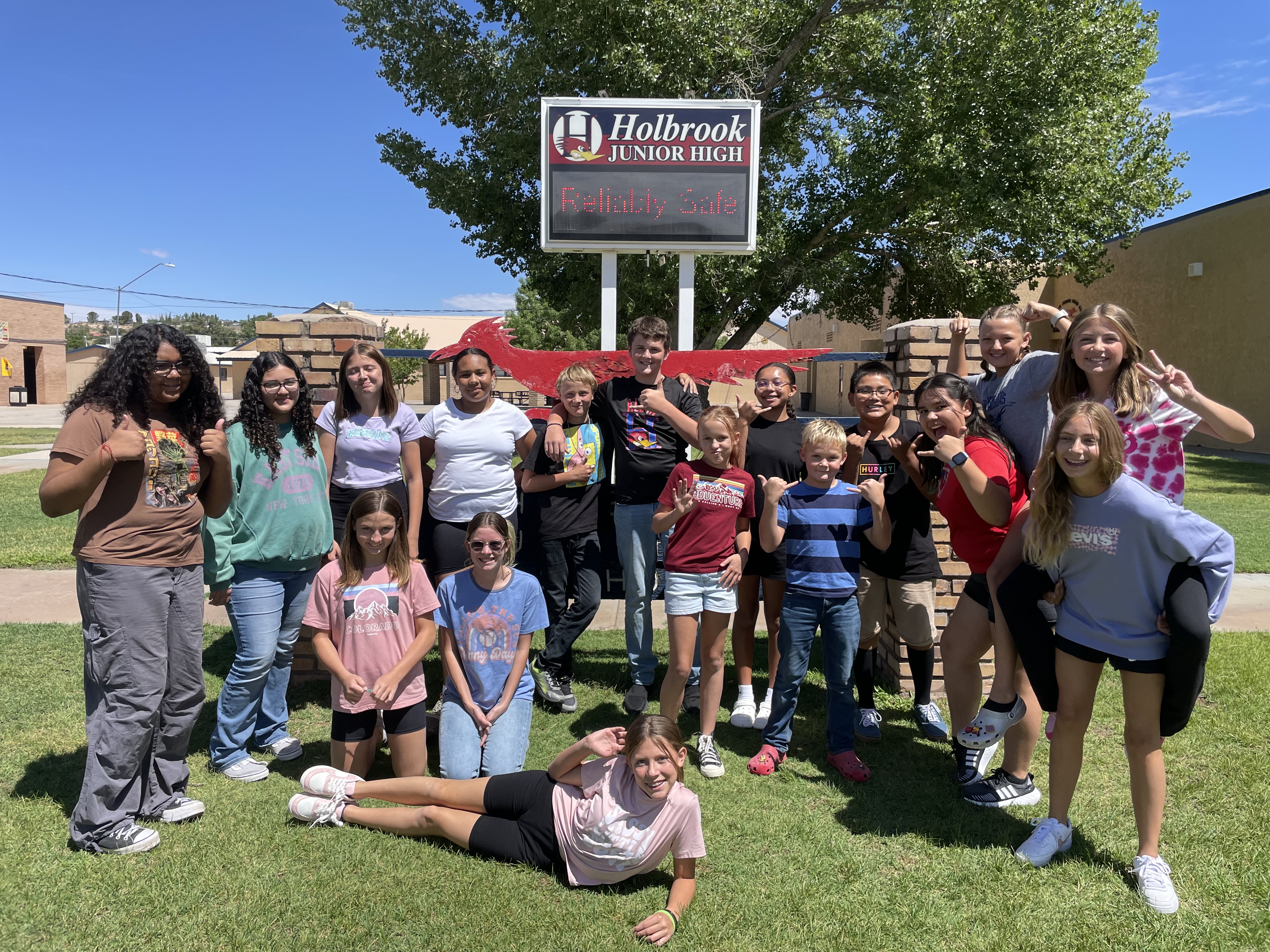 Student and Staff Recognition
Congratulations to Holbrook Junior High's Students and Staff of the Months. Thanks for Being Next Level...2.0 Roadrunners! Keep up the good work!