SAVE THE DATE: HUSD #3 Roost EdTalk featuring NASA Mechanical Engineer and HHS Alum Aaron Yazzie! Thursday, August 19, 2021 6 pm Facebook Live from the Roadrunner Roost! Learn more about Aaron's journey to Stanford then on to NASA and his role with recent Mars explorations! Welcome back Aaron! Hope you can join us!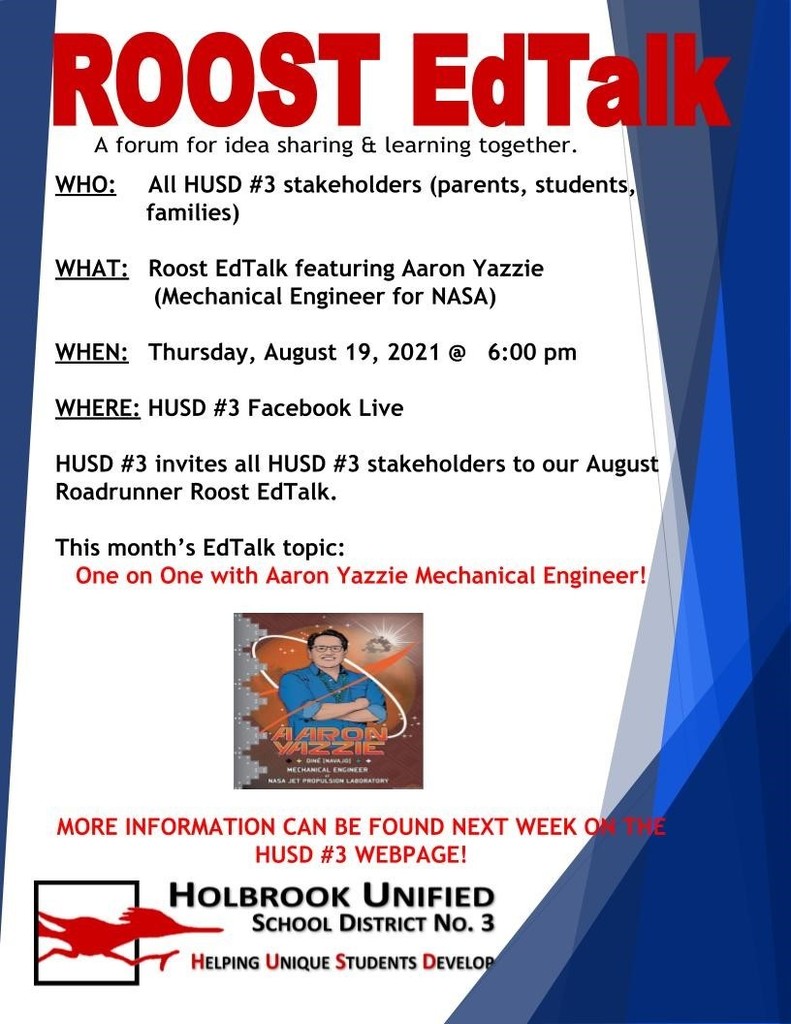 Just a reminder that we have an early release today, Friday! Students are being released now! Have a great weekend and looking forward to seeing all students back on Monday!

Good afternoon Roadrunners! Thanks for a great start to SY 21-22. We are so happy to see our Roadrunners back in school! Just a reminder that our new schedule for this year includes early release Fridays. Park Elementary will release at 11:30 am, Hulet will be released at 11:45 am, Holbrook Junior High at 12:00 and Holbrook High School at 12:15. Lunch will be served to all students and buses will run at release times. Friday afternoons will be utilized for much needed teacher professional development and collaboration! Thanks for your flexibility to make this happen! Thank you for all you do for HUSD #3! It is good to be a Roadrunner!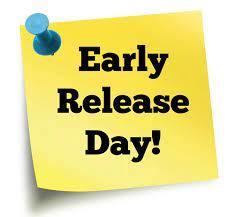 WELCOME BACK ROADRUNNERS!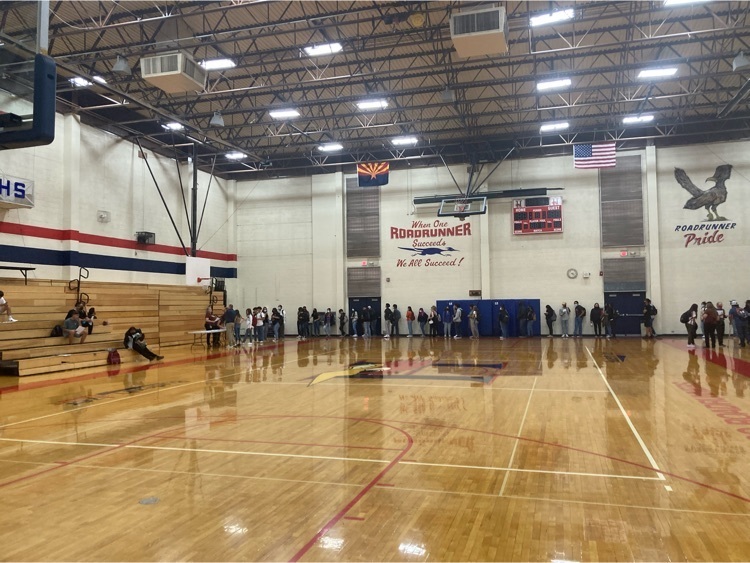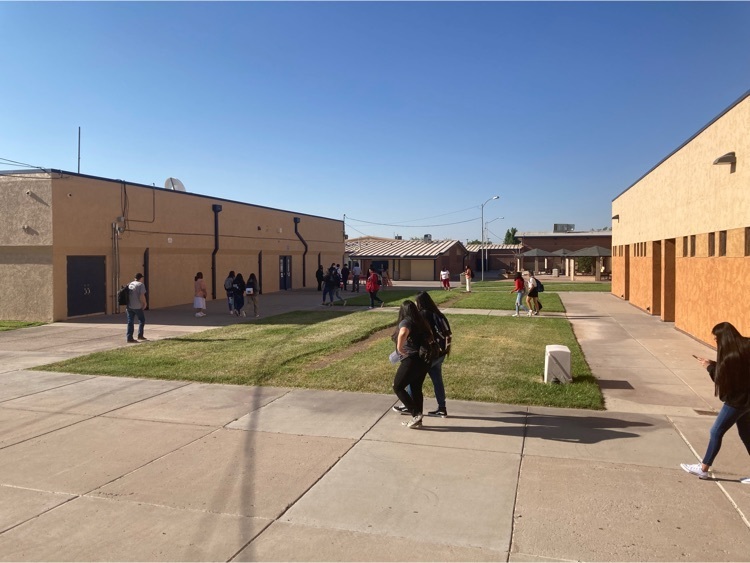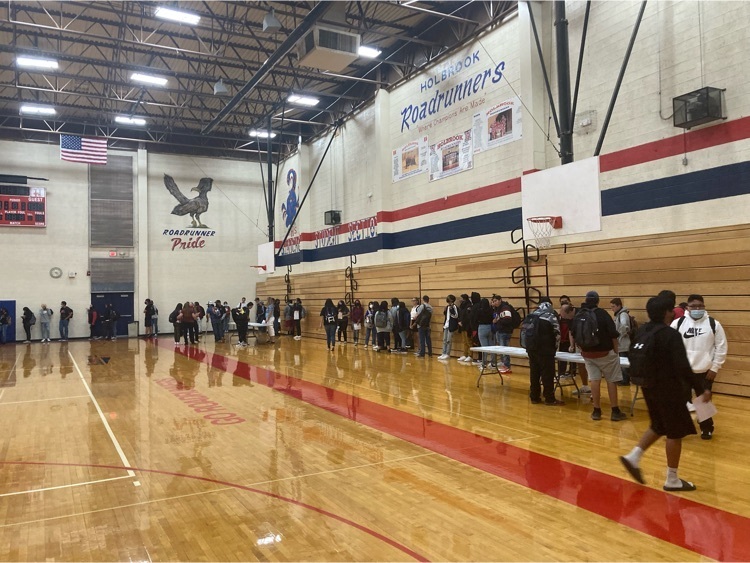 Bear Sun visited Indian Wells Elementary School today! Carrying just two backpacks, Jesse Larios, also known as "Bear Sun," began his journey this Monday in the Little Tokyo area of ​​downtown Los Angeles and will end in New York. Bear Sun is walking to raise awareness for several charities including the Autism Society for America. You can follow Bear Sun's journey on social media!

First day of school tomorrow! Please be safe! Buses will run in the morning and afternoon. The first day takes a lot of patience from everyone as everyone adjusts to new times, schedules, etc. We will do our best to make the first day of school the best day for your children! Thanks for your partnership, we are happy you are Roadrunners! WE ARE ROADRUNNERS!

Good evening Roadrunners! Bus list and food service menus are available on the HUSD #3 website main page AND on the HUSD #3 app under documents. Looking forward to a great start on Wednesday! Thanks for being Roadrunners!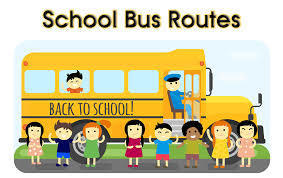 Greetings Roadrunners! Throughout this week HUSD #3 has communicated some ways our school system will focus on a safe, healthy and educational return to school. From air purification to touchless systems to signage, we are working diligently to ensure we have a safe, healthy and educational environment for all students and staff. Today, I wanted to address personal protective equipment (i.e. face shields, masks, etc.). The Arizona legislature passed A.R.S. 15-342.05 which states that school districts cannot require facemasks for students or staff. As a result, face masks will be optional for students and staff at HUSD #3 at this time. We highly recommend that students and staff wear personal protective equipment if they have any symptoms of illness, have not been vaccinated or have any risks associated with illness. We will respect the rights of each individual while continuing to focus on taking care of one another. Please note: Indian Wells Elementary School will follow the Navajo Nation mask mandate at this time. We are working hard to ensure we have a safe, healthy and educational school system for all Roadrunners. We are looking forward to the new school year beginning August 4th! Thanks for helping everyone stay healthy and as always, thank you for being Roadrunners!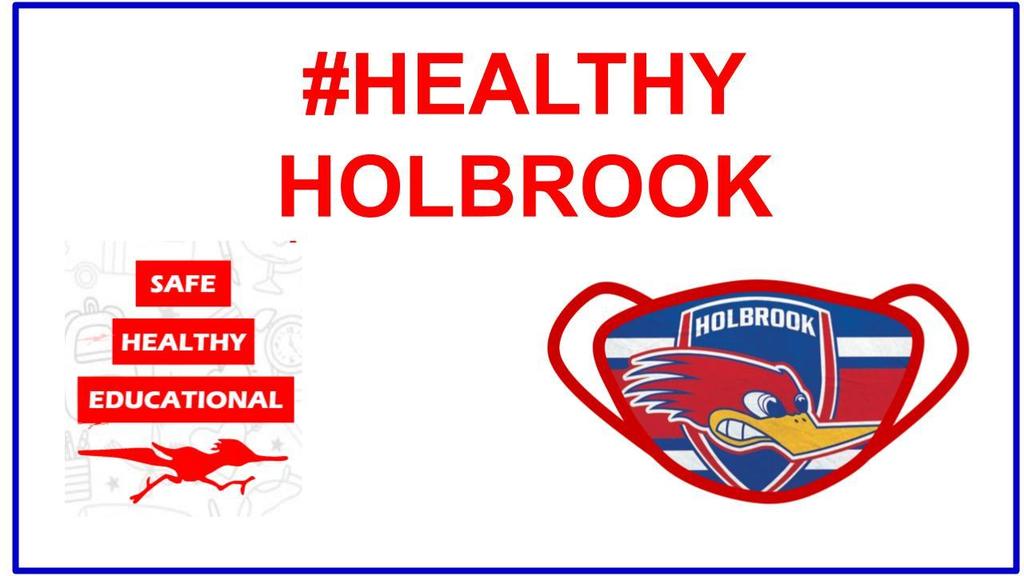 Back to school update! HUSD #3 will utilize signage to remind students and staff to maintain healthy habits at school! Here's to a healthy Holbrook! Back to school August 4th!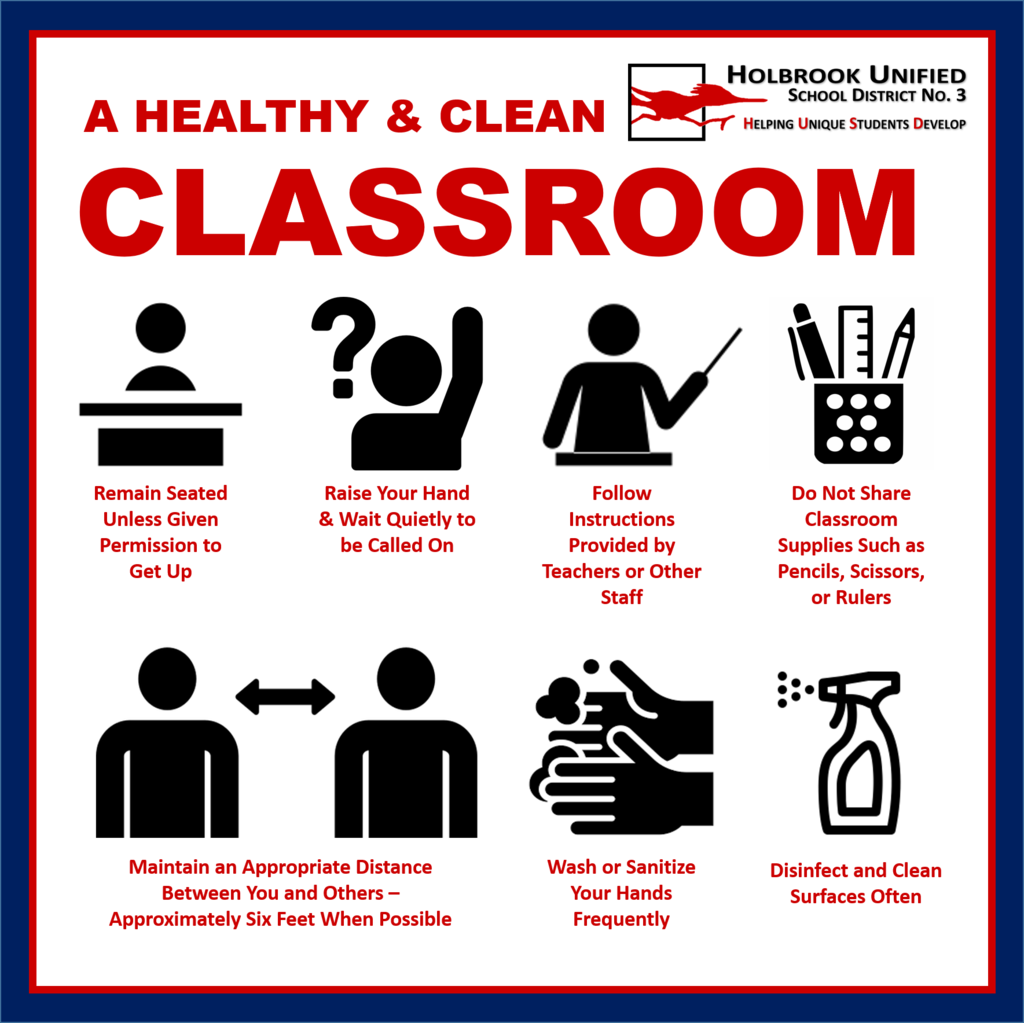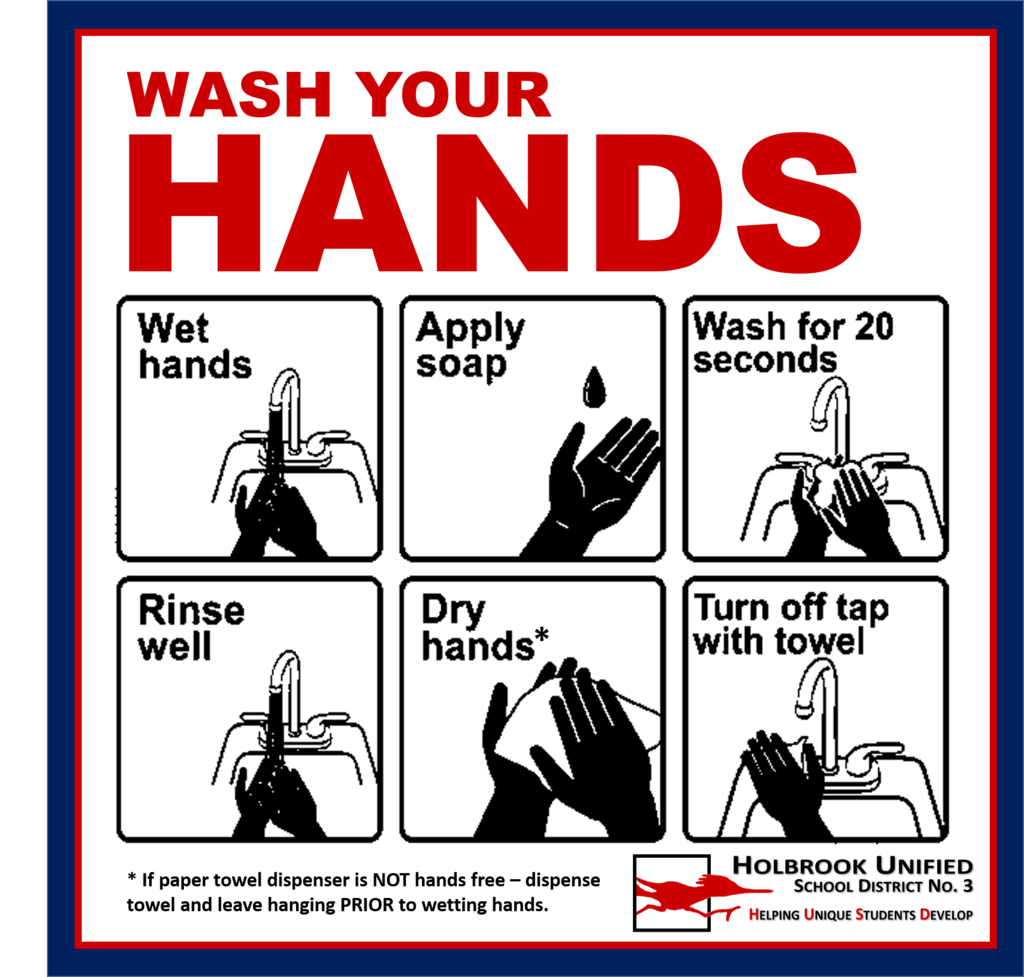 Back to school update: HUSD #3 is developing our school as Healthy Buildings for SY 21-22. All schools will have touchless systems in place to reduce touch points to keep all Roadrunners healthy! Here's to a healthy Holbrook!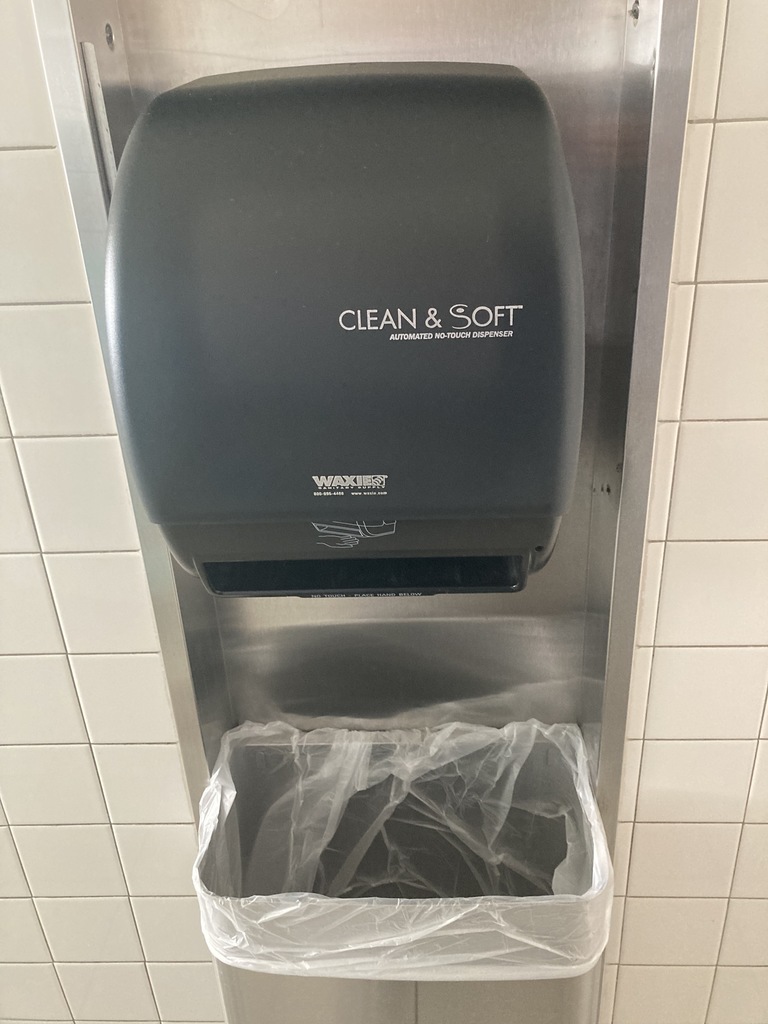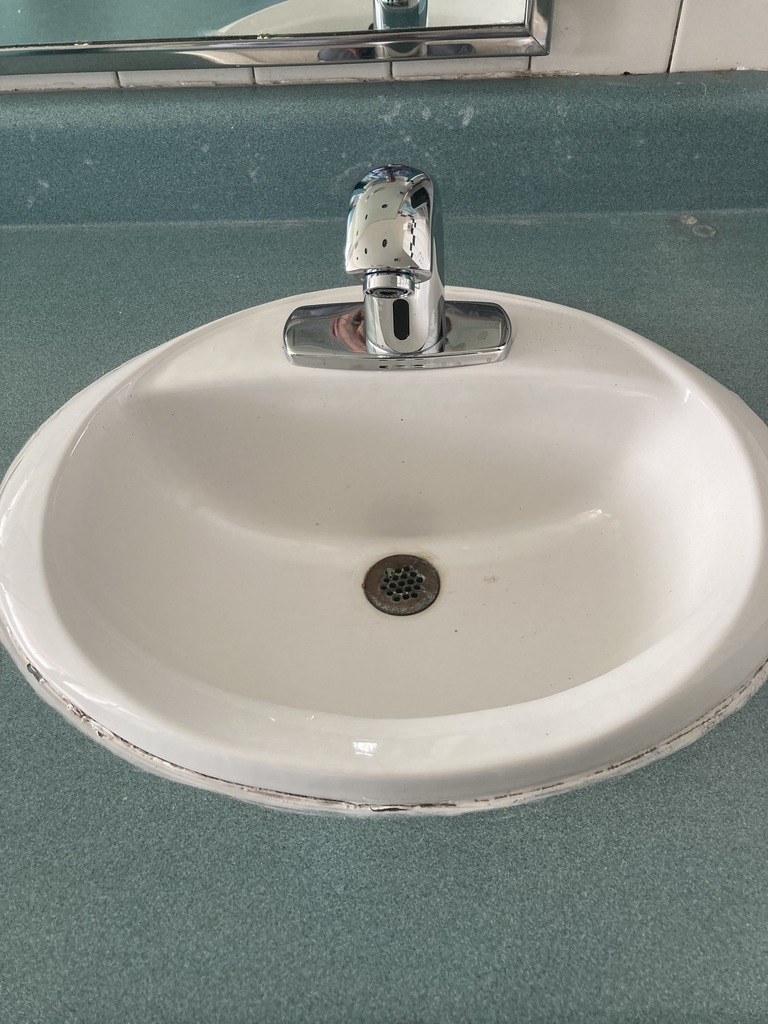 Welcome to our new Roadrunner teachers. First day was today!! FRONT ROW: (left to right) Terrie DeHann- K at IWES Aira Austria- HHS English Danelle Garner- 3rd Grade Hulet Tracy Johnson- Student Services at HJHS Angie Nava- HJHS Social Studies Tiana Begay- Park Kindergarten Ray Ann Terry- IWES Counselor 2ND ROW: Erik Salley- HJHS Industrial Arts Jason Foutz- HHS Autos Vicky Dawson- HHS Math Noel Reimer- 4th Grade at IWES Jayme Hughey- 1st Grade at Park Andrea Luna- 3rd Grate at Hulet (back row) Welcome! WE ARE ROADRUNNERS!

MOVIE NIGHT AT ROADRUNNER STADIUM The Holbrook Chamber of Commerce is hosting a movie night at Roadrunner Stadium on the HHS football field on Wednesday, July 28th for the public! Gates open at 6 pm Admission- $5 per person Navajo taco and concessions available Bring a blanket or lawn chair For more information contact the Holbrook Chamber of Commerce at 928-524-6558!

Greetings Roadrunners! School begins in 9 days! We are installing air purification systems in all classroom, offices, restrooms, gyms and cafeterias that use Active Pure technology designed by NASA to fight viruses!
https://www.activepure.com/
Creating a safe, healthy and educational environment for all Roadrunners! See you in about a week! Enjoy the remainder of the summer!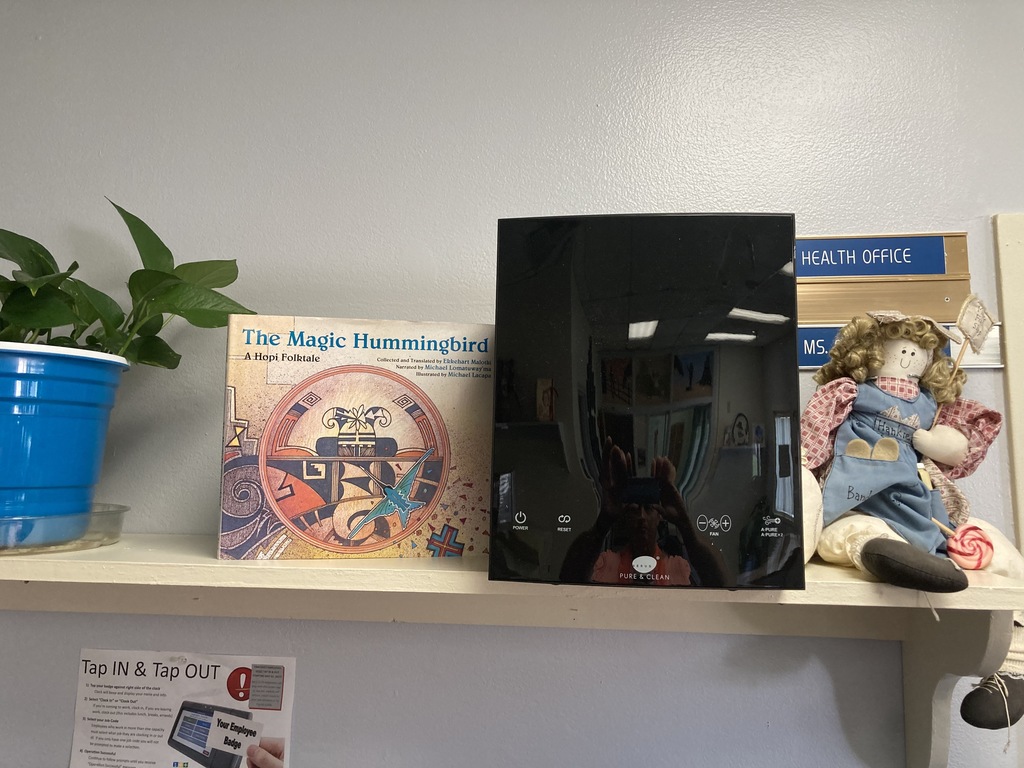 Building Future Leaders! The Holbrook Johnson O'Malley program is sponsoring a Student Leadership Academy in cooperation with Sun Clan Consulting. Students are learning principles of leadership including creating a positive culture, coping skills, being a leader amongst peers, goal setting, conflict resolution and teamwork! Thanks JOM and Sun Consulting for helping HUSD #3 build future leaders right here at HUSD #3!

Greetings Roadrunners! Just a reminder that we will host a Elementary and Secondary Emergency Relief (ESSER) funds discussion at the Holbrook High School Roadrunner Roost beginning at 6 pm on Thursday, July 22nd. We will be seeking feedback on ways to utilize new federal funding for a safe, healthy and educational return to school. If you are not able to attend you may provide input via a Google Survey at:
https://forms.gle/JBpgnPJmxFyVoZYYA
School will begin on August 4th. Looking forward to a great school year!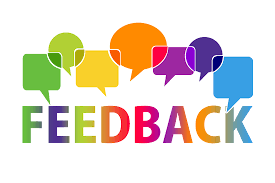 Greetings Roadrunners! HUSD #3 will begin on-site registration on Tuesday, July 20th from 8 am to 4 pm and again at 5 pm to 7 pm. Registration will continue on Wednesday and Thursday from 8 am to 4 pm and on Friday from 8 am to 11 am. If you are re-enrolling your child from last year you may register online through the Parent Portal through Infinite Campus. New students will need to go to your respective schools for registration. Remember to bring proof of residency, immunization records, birth certificates for Kindergarten students, Certificate of Indian Blood for Native American students and a copy of any Individualized Education Plans, also known as IEPs, if you are transferring schools. Thanks for being Roadrunners!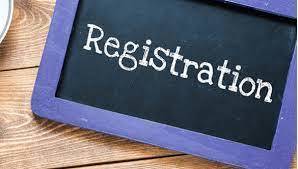 Greetings Roadrunners! HUSD #3 is currently in the process of strategic planning for SY 21-22. We are seeking feedback on the use of stimulus funding to provide a safe, healthy and educational return to school beginning Wednesday, August 4th. We would like feedback from all HUSD #3 stakeholders on ways to maximize stimulus funds to ensure all Roadrunners return to school in a safe, healthy and educational manner. We ask that you complete the following short survey to share your ideas:
https://forms.gle/w8GF36mKF59xGBV26
We will also host a public forum at the George Gardner Performing Arts Center on Thursday, July 22nd at 6 pm to present information about the HSUD #3 12-Point Back to School plan and host a public stakeholder forum on uses of stimulus funding. Thanks for your participation and thank you for being Roadrunners!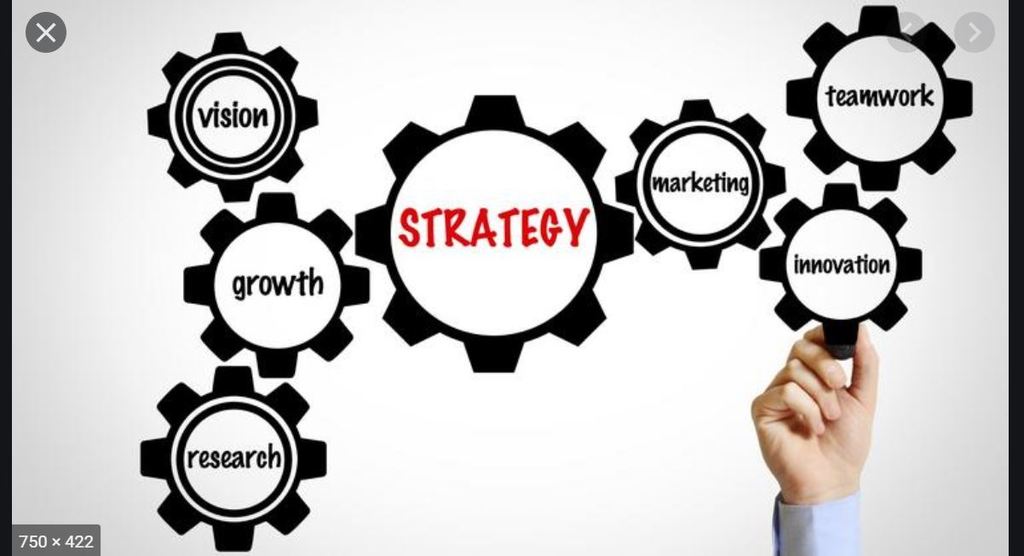 Makena-Lei Rodriguez who attends Indian Wells Elementary school and will be in the 6th grade this upcoming school year was nominated by her 5th grade teacher, Mr. Goza and selected by the National Youth Leadership Forum (NYLF) to attend their Pathways to STEM Program in Los Angeles, CA June 28- July 3, 2021. She learned how to build and program a robot; learned about and conducted forensic science investigations; and got first hands experience into the world of medicine, all while enhancing her leadership skills and creativity. Roadrunners are doing amazing things! Way to go Makena-Lei, Mr. Goza, Ms. Rodriquez, and IWES! When One Roadrunner Succeeds, We All Succeed!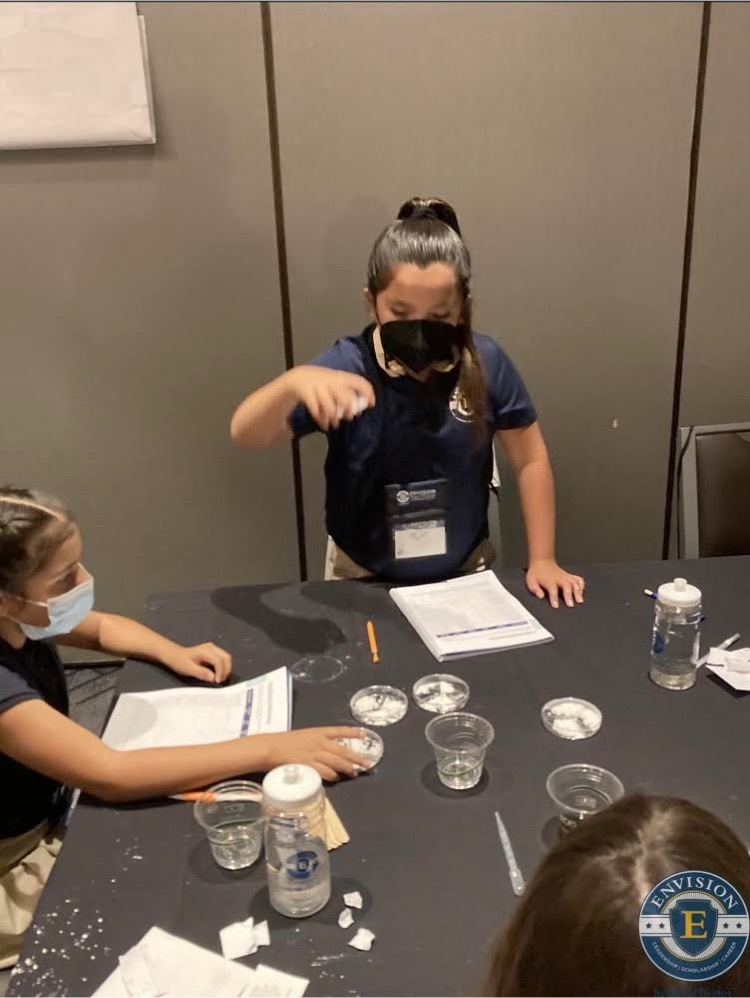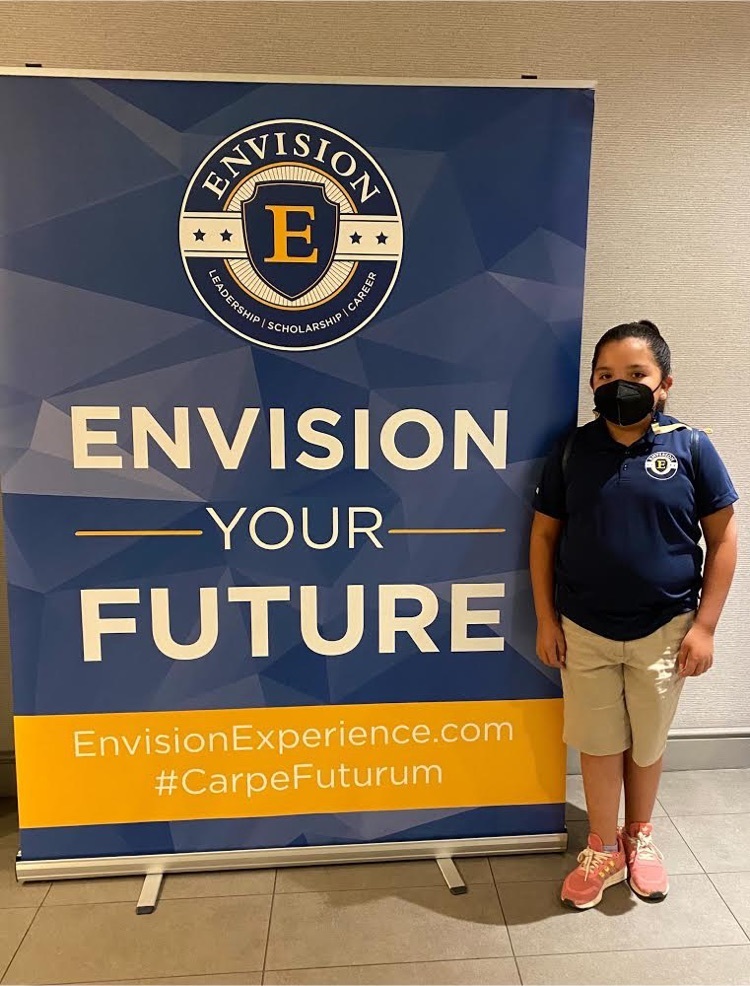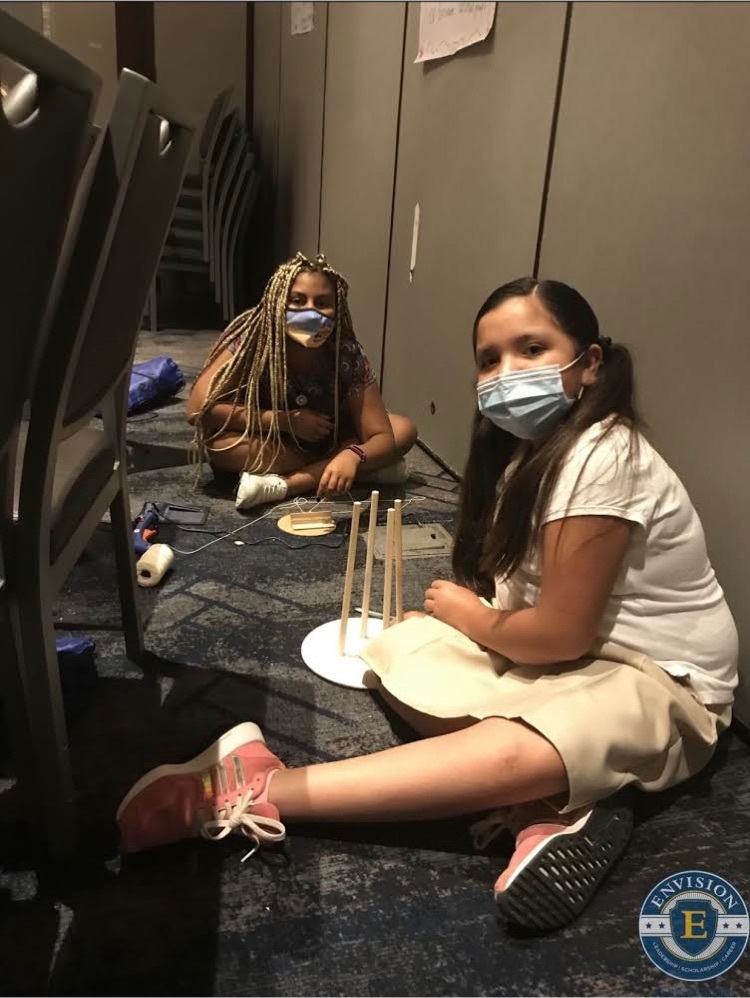 HUSD 3 phone lines are back up and operational! Thank you for your patience! A reminder that returning student registration is online now! School begins August 4th! Enjoy the remainder of your summer!

Thank you the the City of Holbrook Street Department and HUSD 3 facility services department! The sidewalk on 8th Ave looks great!