WE ARE ROADRUNNERS! HHS 2016 grad Danielle Larsen is a great example of HUSD #3's mission: Helping Unique Students Develop! Danielle started her work skills as a bus monitor for HUSD #3 while in high school, advanced through the NAVIT welding program, graduated in 2016 with welding certification and received an employment offer as a welder in Phoenix for three years. She is now finishing up pharmacy tech classes and will be externship in December! Love to hear about Roadrunner success! Keep it up Danielle! Proud of you!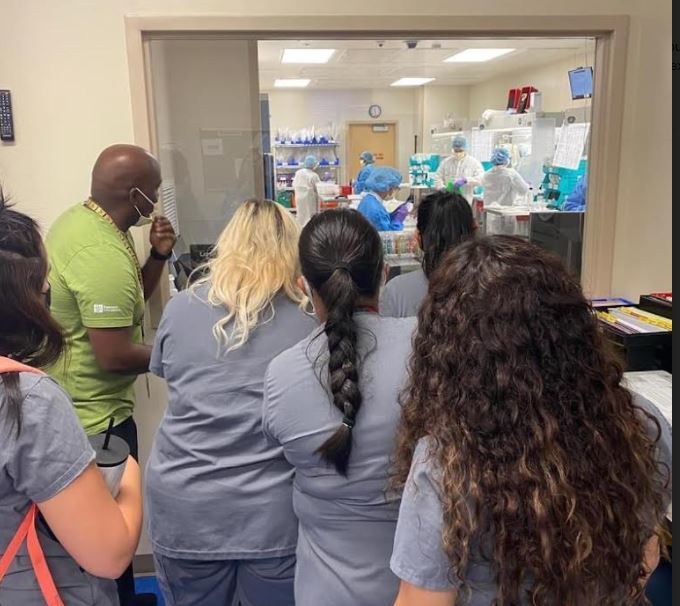 SPORTS FAN GUIDE TO ROUTE 66 Author Ron Clements Sports fan's guide to Route 66 including Holbrook High, Petrified Forest and other historical sports locations on Rt. 66! Mr. Clements will be signing books from 3pm-5pm at the Navajo County Historical Society building in Holbrook! Come meet Mr. Clements, get a book and learn more about sports venues on Rt. 66!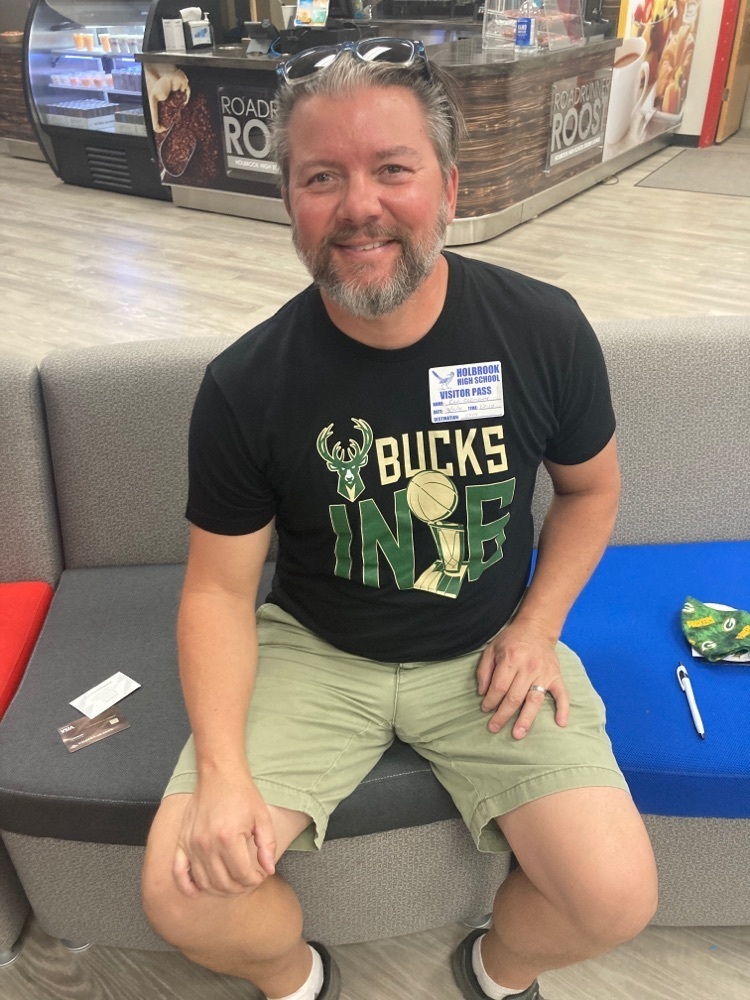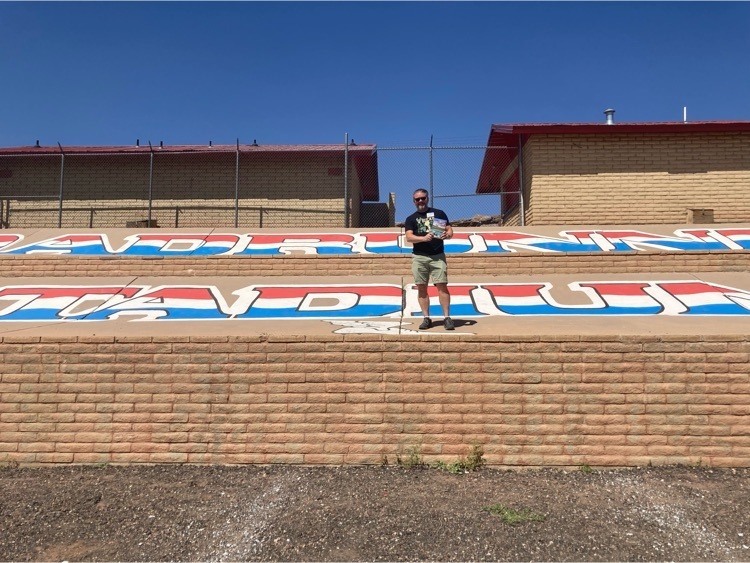 When One Roadrunner Succeeds… Jeff George (HHS '80, ASU '86) has been involved in the design and implementation of Content Protection (cryptography) for various products at Intel Corporation for the last 16 years. Jeff's work has been used for content protection of High-Definition Television (HDTV) as well as the protection of vital information stored on Intel products. Jeff has received multiple awards in his career but the multiple Emmy awards for contribution to HDTV, while at Intel are his favorite! Jeff became interested in software engineering as a career during high school, when Mr. Postiff, Jeff's math and computer programming teacher, had computer terminals installed. Jeff's curiosity grew from playing video games to writing software. Now Jeff is passionate about encouraging others to go into the rewarding career of software engineering. Roadrunner Emmy Winner!!! WE ARE ROADRUNNERS!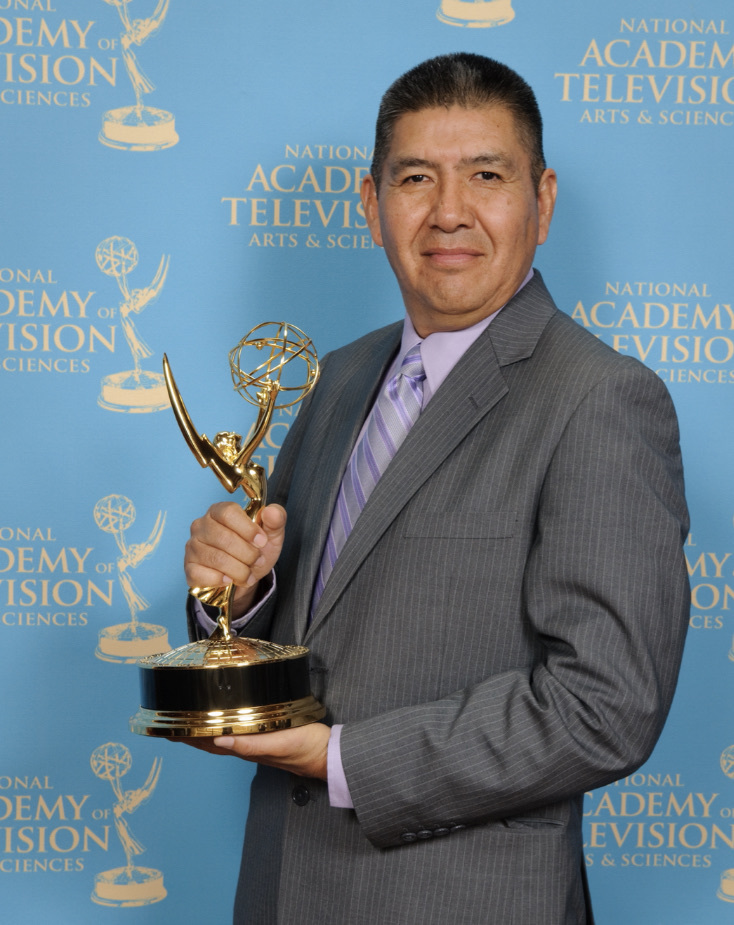 Community Clean Up! This Saturday, September 11th from 8-12 starting at the Old Courthouse! Bring your family, bring your friends for a morning of clean up around Holbrook!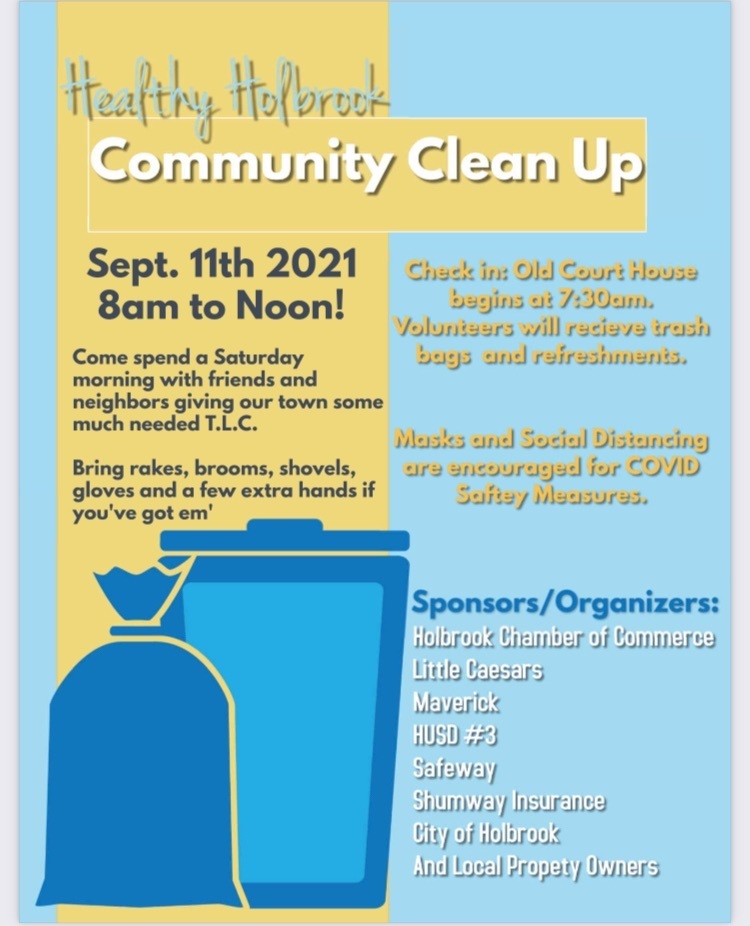 WE ARE ROADRUNNERS Future educator!! Mackenna Legg (Class of 2018) has been accepted into BYU-Idaho on a full scholarship to pursue a degree in K-12 special education. After a year on her mission she will wrap up her degree and start doing the great work educators do! When One Roadrunner Succeeds, We All Succeed!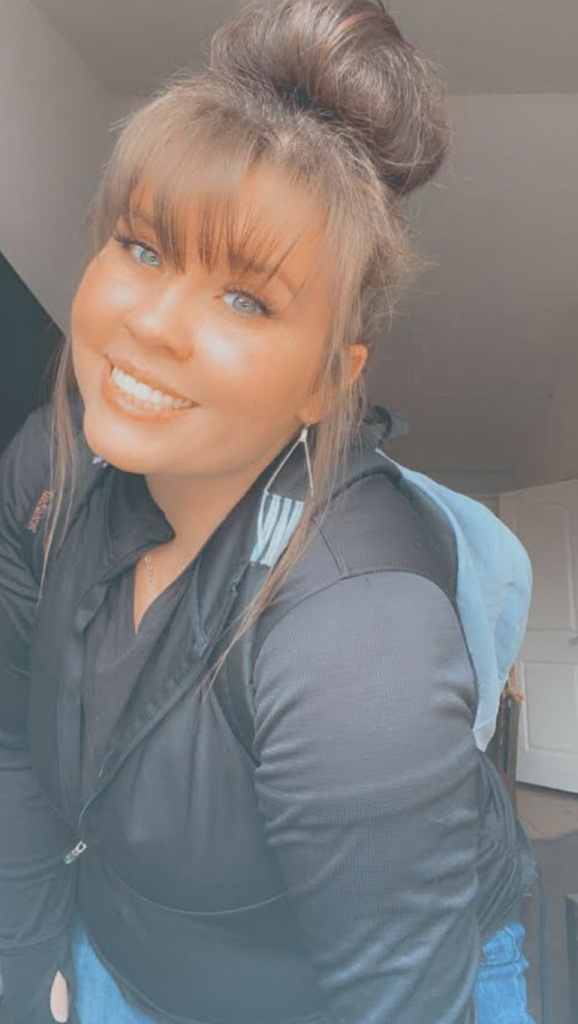 WE ARE ROADRUNNERS! Miah Perry (Class of 2017) Serving and protecting! Miah has been awarded his third, Blue Jacket of the Quarter accommodation on his way to Second Class Petty Officer! Miah is currently a 3rd Class Petty Officer and will have served in the Navy for 4 years In February 2022. Miah has been awarded the highest evaluation for the last 3 years and been awarded a Navy and Marine Corp Accommodation Award medal! Roadrunners doing great things! Way to go Miah! Proud of you!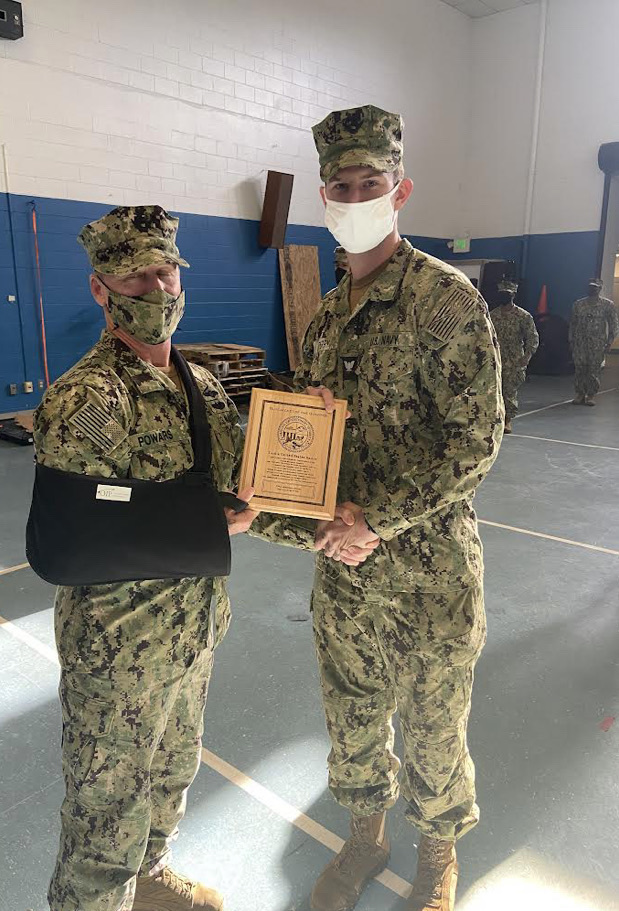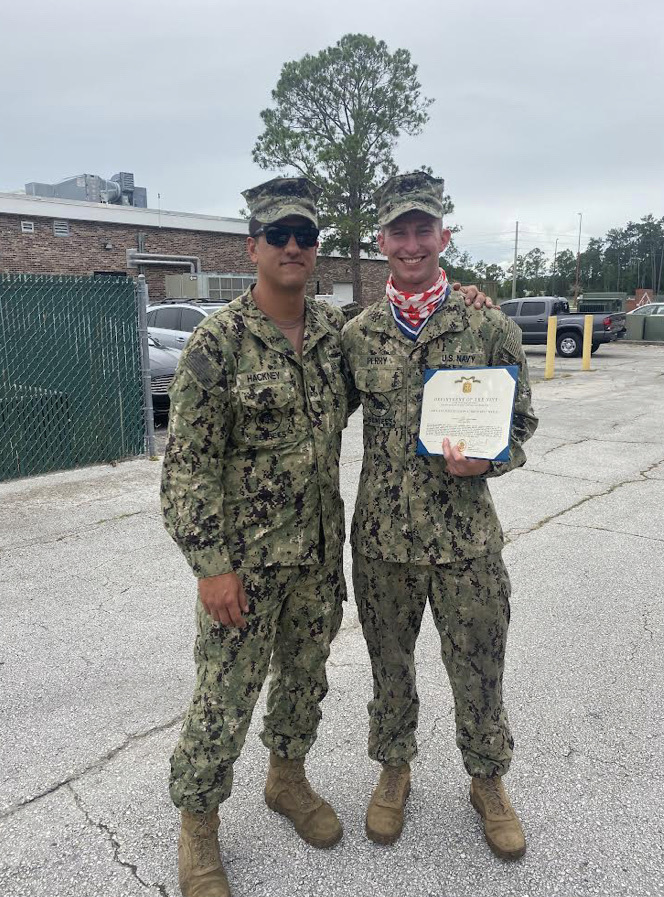 Emily Carlson (HHS Alum) is ready for her first day of dental hygiene school at NAU! Way to go Emily! WE ARE ROADRUNNERS!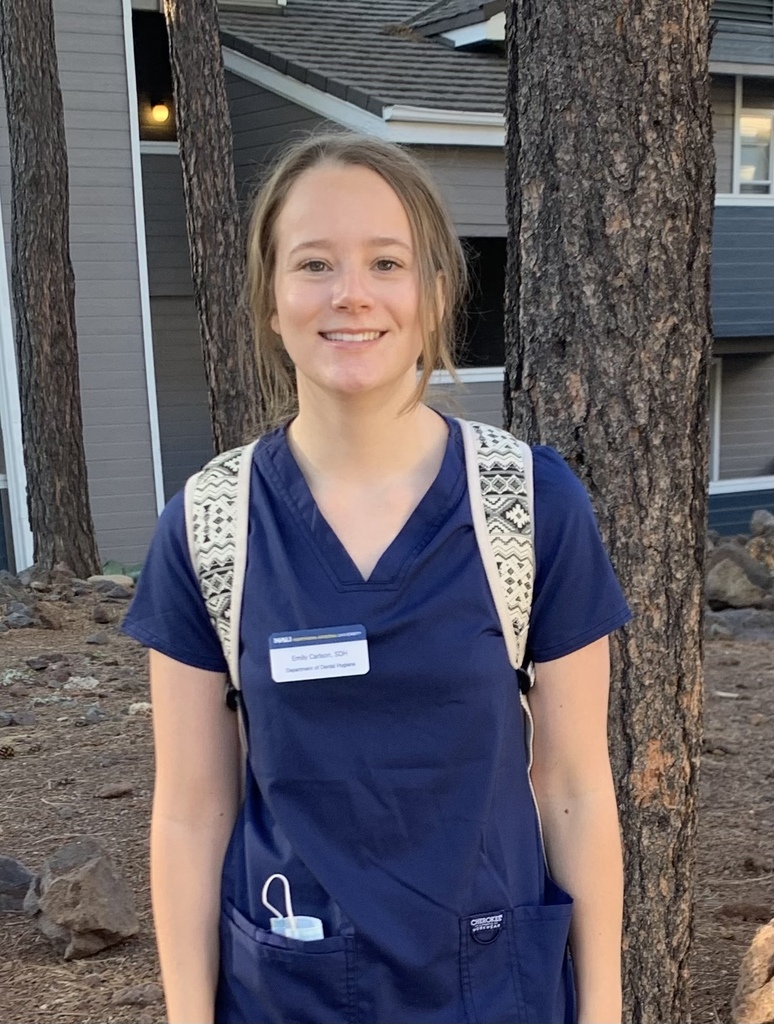 Aroura is a Roadrunner! Aroura Jackson (HHS Class of 2016) graduated from Grand Canyon University in 2019 with a bachelors degree and graduated again in fall 2020 with a MBA degree. Aroura is staring her Doctorate of Business Administration degree at GCU! Way to go Aroura! WE ARE ROADRUNNERS!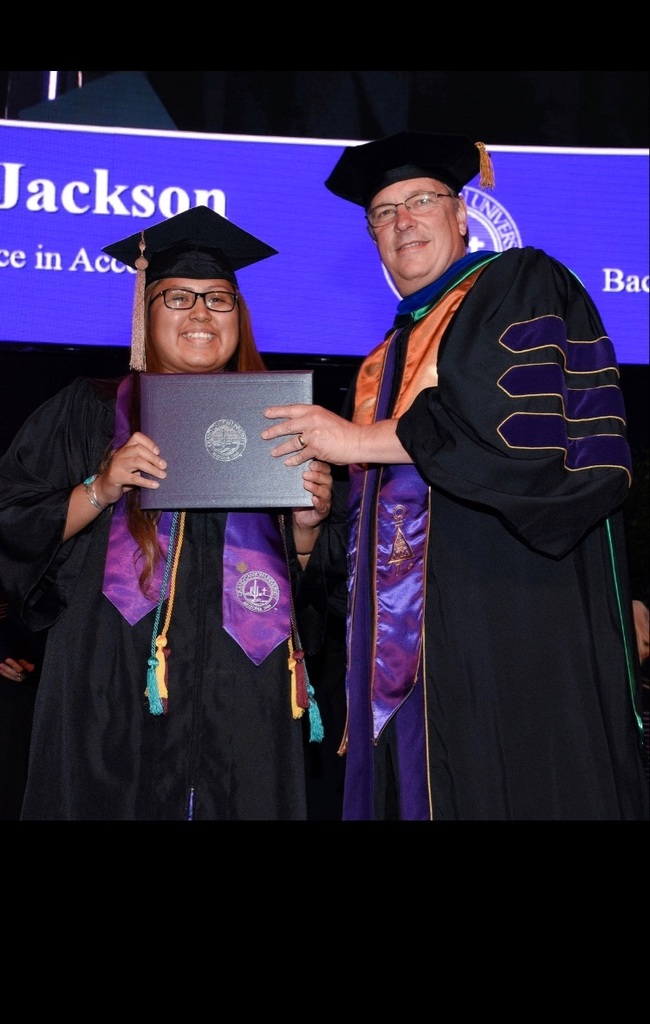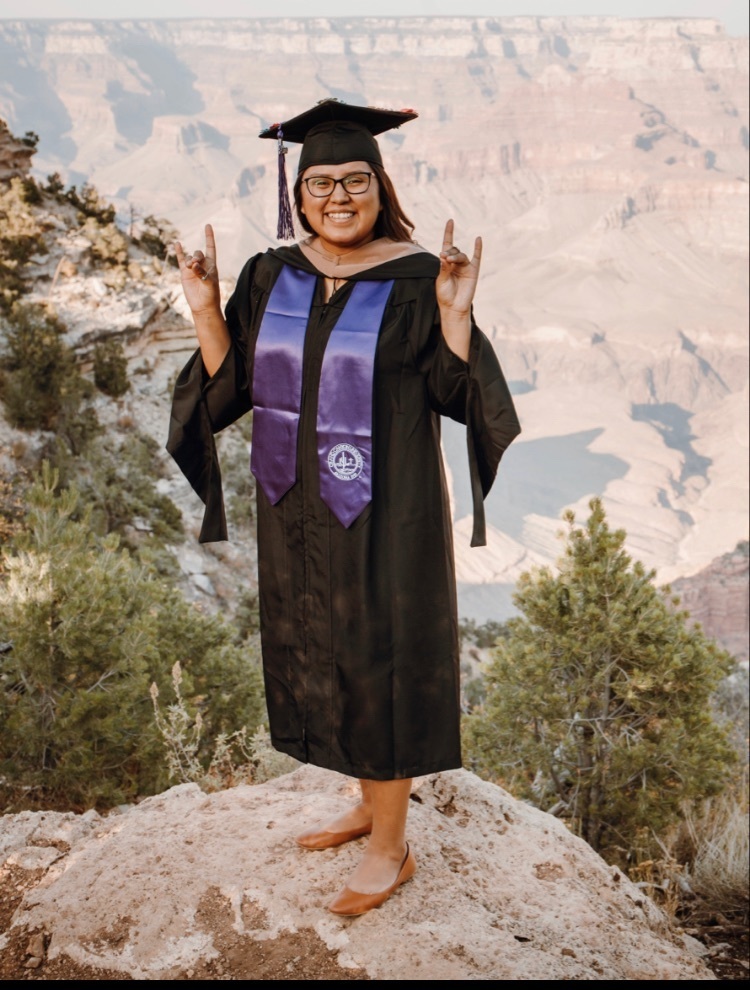 Way to go Andres Aguilera! First day at GCU! Year two of college! Way to Andres!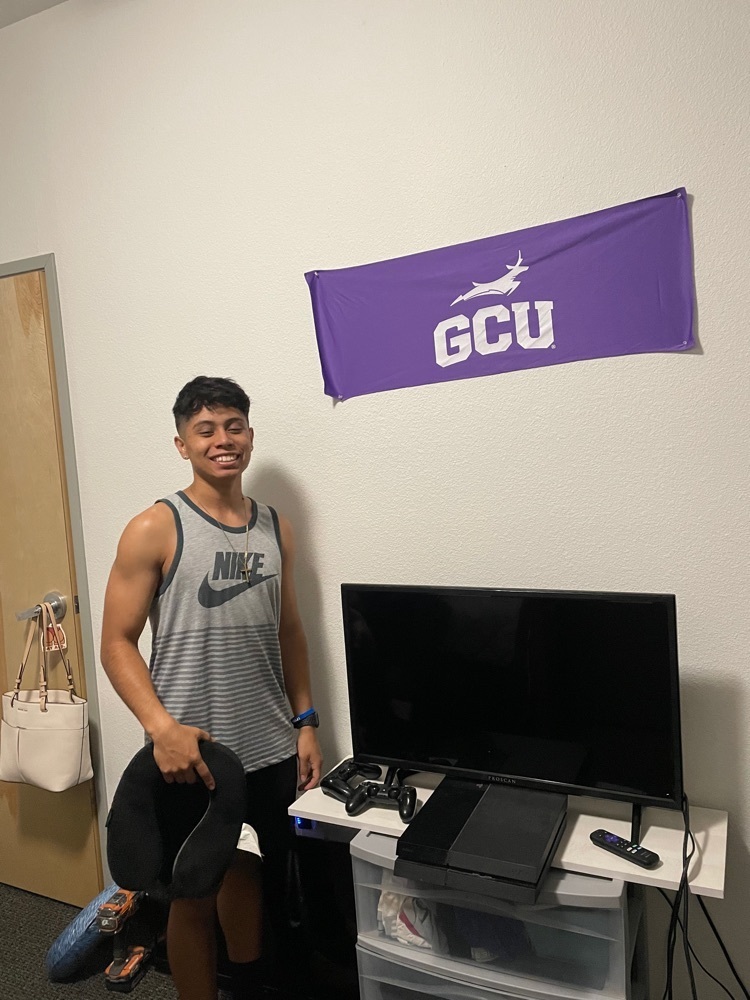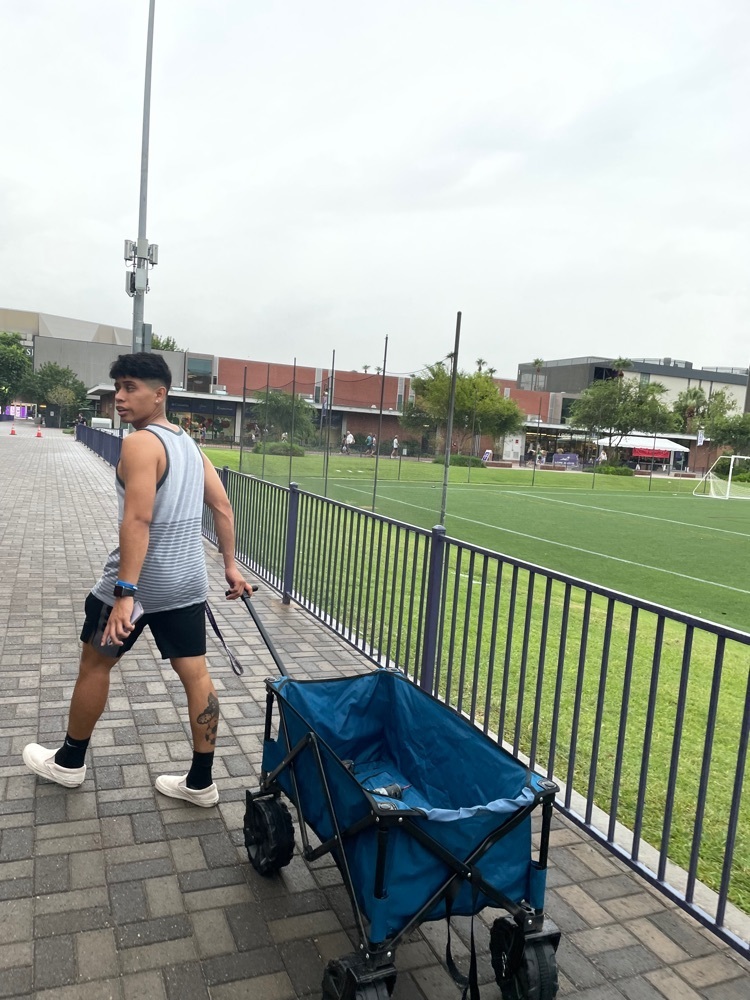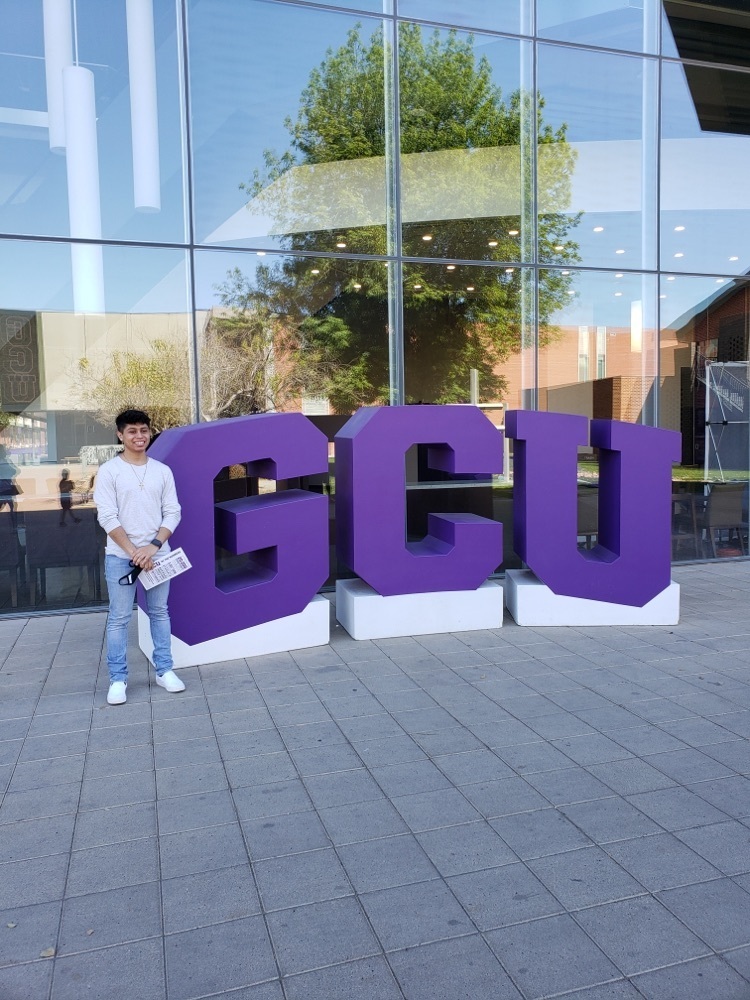 Zachary McLaws has graduated from Pima Medical Institute in Tucson and has moved to Idaho Falls working as a x-ray tech! Way to go Zach! Keep up the good work!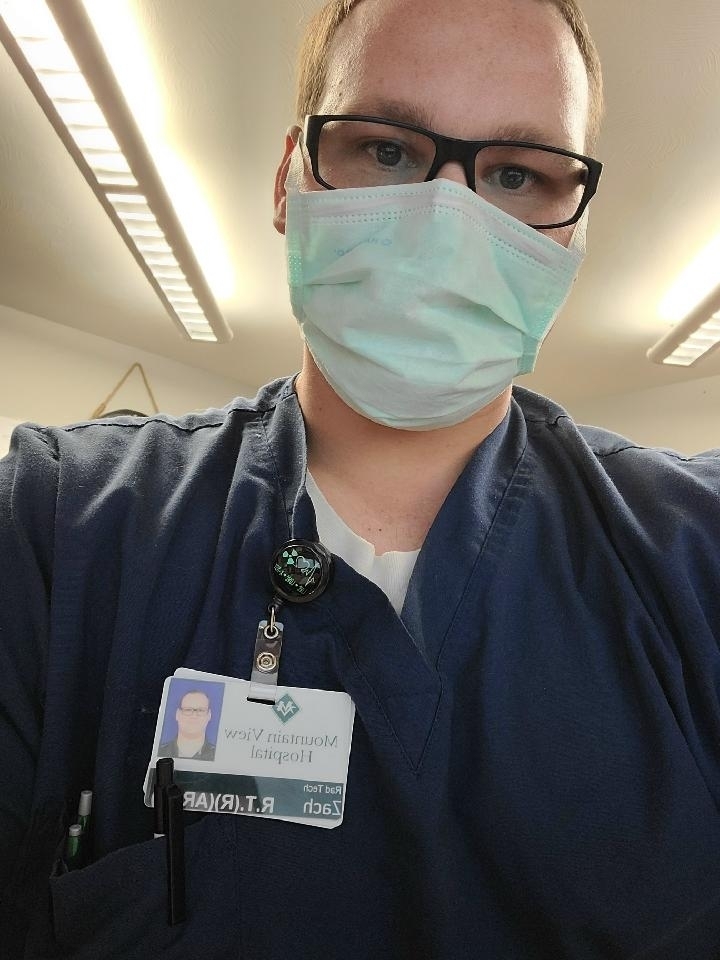 We have Roadrunners heading off to college! Send us your college first day/move in pics! Way to go Roadrunners!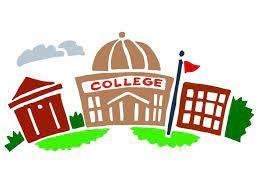 WHEN ONE ROADRUNNER SUCCEEDS, WE ALL SUCCEED! Hey Roadrunners (current and former)! Share your good news with us! Have a new job? Did you recently receive some well deserved recognition? Going to college? Graduating from college?? We want to share the good news with you! Send us your good news, recognitions, updates to
koerp@holbrook.k12.az.us
We will post your pic and information in the "WE ARE ROADRUNNERS" section of our new website:
https://www.holbrook.k12.az.us
Looking forward to hearing about Roadrunner successes! Once a Roadrunner, Always a Roadrunner!


A reminder that HUSD #3 will not be in session on Friday, September 3rd (district professional development day) and Monday, September 6th (Labor Day). We hope everyone has a safe and restful weekend! Thanks for all you do to Help our Unique Students Develop and thanks for being Roadrunners!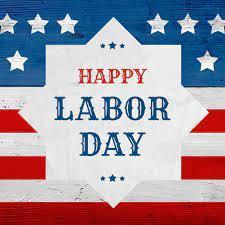 Greetings Roadrunners! HUSD #3 is implementing a COVID dashboard to help communicate active COVID-19 cases within HUSD #3 staff and students as reported by Navajo County Health, WIHCC, and self-reporting. HUSD #3 will utilize this dashboard to monitor cases on a daily basis. Cases are recorded by HUSD #3 health personnel. We hope the dashboard will allow our parents, students and staff to keep informed of cases by school and throughout the district. Any exposure pertaining to attendance at school will be accompanied by an exposure letter to parents and guardians. Frequent updates may be found on the HUSD #3 website. Thanks for helping us keep HUSD #3 safe, healthy and educational for our students and staff! Be healthy Roadrunners!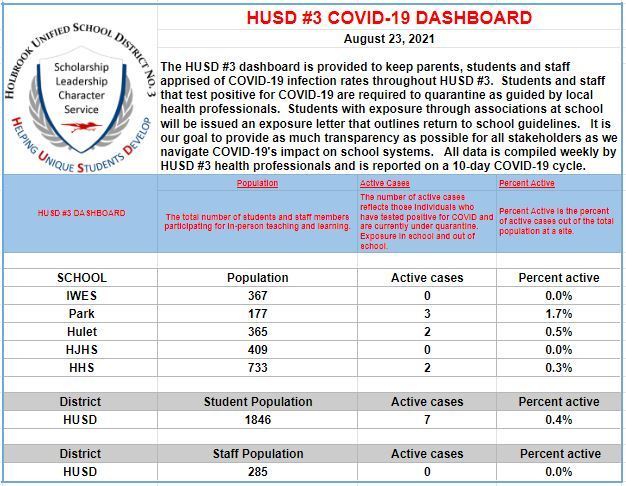 ROOST EDTalk Reminder! Aaron Yazzie will be live via HUSD Facebook at 6 pm on Thursday to share his experiences as a mechanical engineer on NASA Mars expeditions! Aaron will share what it takes to go from HUSD #3 to Stanford to NASA!! Tune into the HUSD 3 Facebook page to join us! When One Roadrunner Succeeds, We All Succeed! Welcome home Aaron!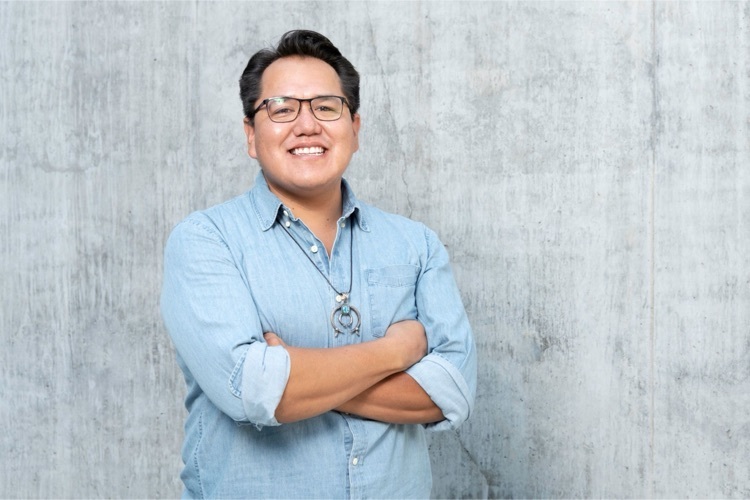 Vaccine clinic at HHS Munoz gym lobby begins at 9 am. You may park in the parking lot by the George Gardner Performing Arts Center! Walk ins welcome! Here's to a Healthy Holbrook!


REMINDER: COVID clinic at Holbrook High School: - Tomorrow, Wednesday, Aug. 18th 9 am - 1 pm - All Holbrook USD students and parents 12 and over are eligible. - You do not need to be affiliated with Winslow Indian Health Care Center to take advantage of this opportunity - Walk-ins are welcome - Shots are FREE Forms may be found at:
https://www.holbrook.k12.az.us/article/508601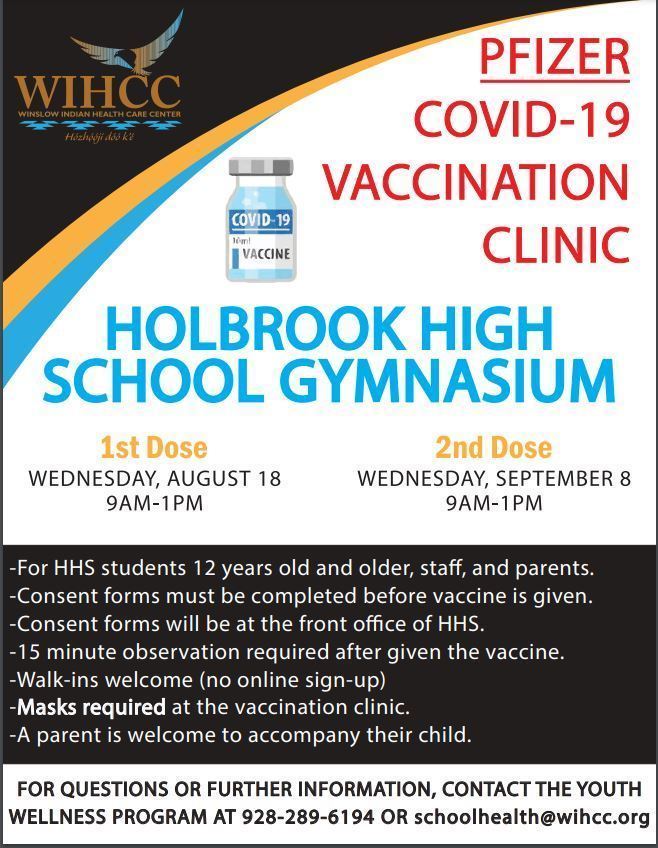 Greetings Roadrunners- I write today to parents of bus riders pertaining to the bussing capacities at HUSD #3. HUSD #3 is aware of the large capacities on some of the HUSD #3 buses and we acknowledge that the capacities are larger than we would like. This is due to a lack of bus drivers. We have plenty of buses and not enough drivers. HUSD #3 has been actively and continuously recruiting bus drivers for years; however and unfortunately, we are currently 5 bus drivers short of full capacity. We have everyone certified to drive a bus fulfilling routes at this time. We appreciate your patience as we have two drivers in training but it takes a bit of time to get certified as a bus driver. We are actively trying to resolve this matter and encourage you to help us recruit new bus drivers for HUSD #3. They may apply through our website at
www.holbrook.k12.az.us
. Thanks for your understanding and patience and as always, thank you for being Roadrunners!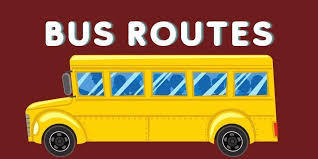 LATE BUSES ROUTES: If your child rides: RT 5, Rt 8, Rt 13 or Rt. 14 the buses are running late. There was an accident on I40 early this morning that shut the interstate down (east bound). Traffic is flowing now in one lane but the closure put HUSD 3 bus routes behind on pickup. Buses are rolling! We will be there soon! Thanks for your patience!

SAVE THE DATE: HUSD #3 Roost EdTalk featuring NASA Mechanical Engineer and HHS Alum Aaron Yazzie! Thursday, August 19, 2021 6 pm Facebook Live from the Roadrunner Roost! Learn more about Aaron's journey to Stanford then on to NASA and his role with recent Mars explorations! Welcome back Aaron! Hope you can join us!