HHS Graduation Tonight! Thanks to the great crew at HUSD #3 led by Jesus Luna and Jacob Baker for all the work put into this event. Just like any event, the behind the scenes staff make things work great! Appreciate all Roadrunners that make graduation a success! Let's have a great evening Roadrunners!

HUSD #3 will host a summer food program again this summer. The summer program will begin on June 5th and run through July 27th. The summer food service program is for all children under the age of 18! Please check the district website for locations and details! Have a great summer Roadrunners!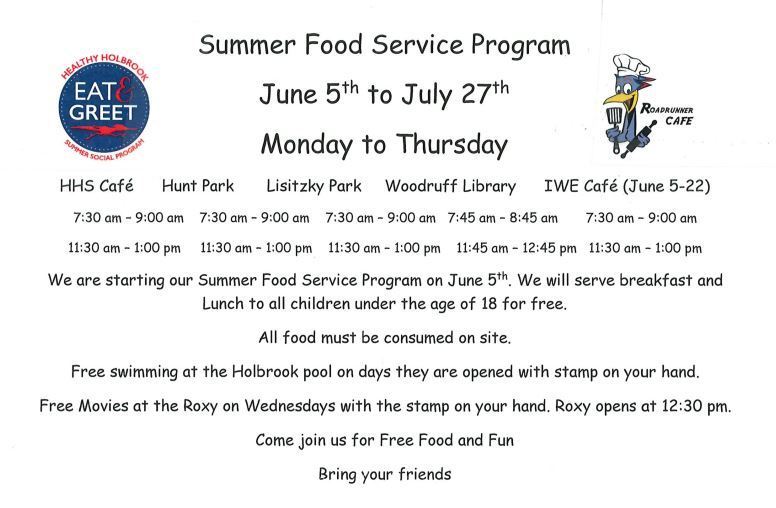 HHS GRADUATION 2023! It is almost graduation time! Please note that all Seniors will have one parking pass and 6 on field tickets (to be given out on Friday). There will be open seating at Roadrunner Stadium for all other family and friends. All handicap parking must have a parking pass or placard. Please use the Buffalo Street entrance if you do not have a parking pass. General parking will be at the George Gardner Performing Arts Center. If you have a parking pass, please use 10th Ave as indicated on the map. The Holbrook Police Department, NCSO and HUSD #3 staff will be onsite for traffic control. After graduation, traffic will exit west on Buffalo Street. Thanks for helping us have a safe and enjoyable graduation. Let's finish strong Class of 2023!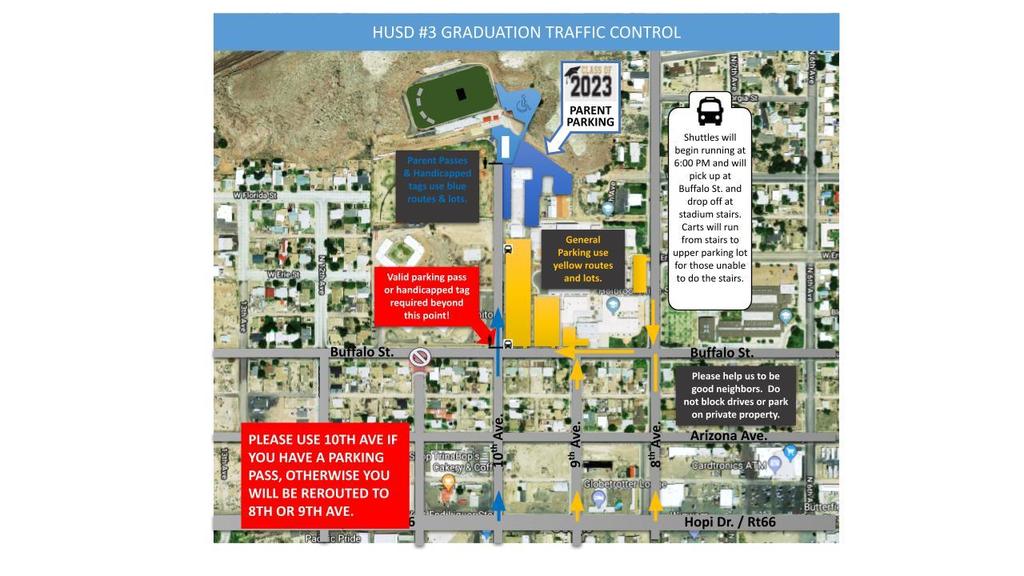 Way to go Josh! Joshua Romo (Class of 2019) graduated from ASU's W.P. Carey School of Business with a Bachelor's in Business Administration! "Huge shoutout to everyone at the Holbrook School District, couldn't have done it without everyone's support!" 100% Roadrunner!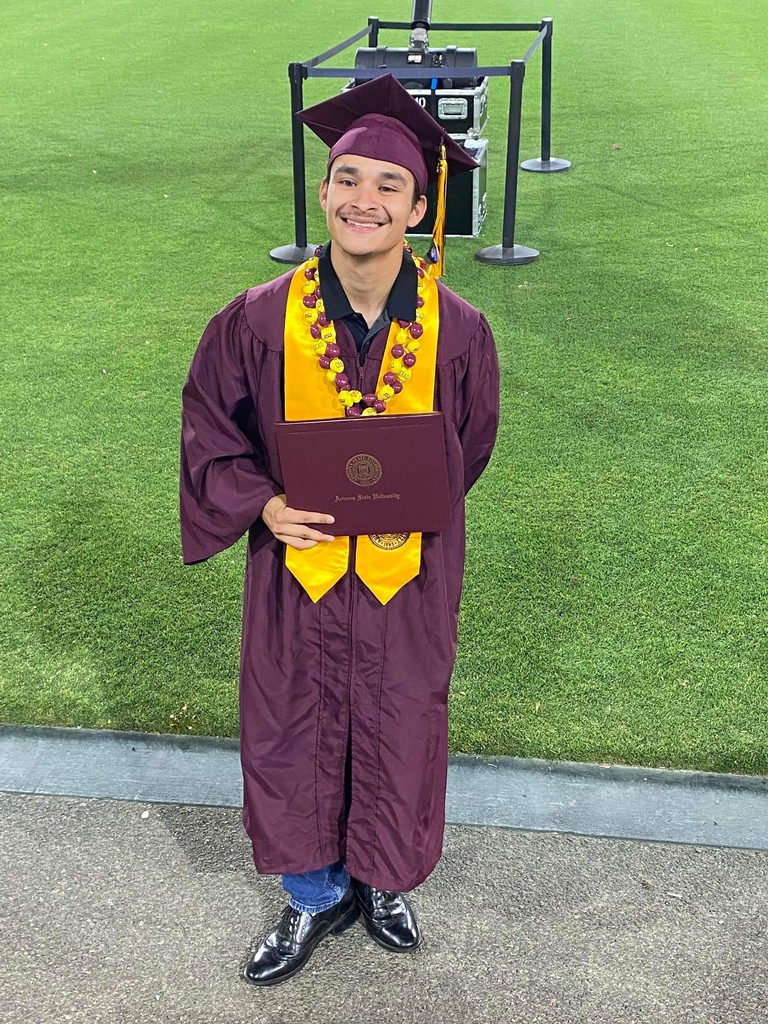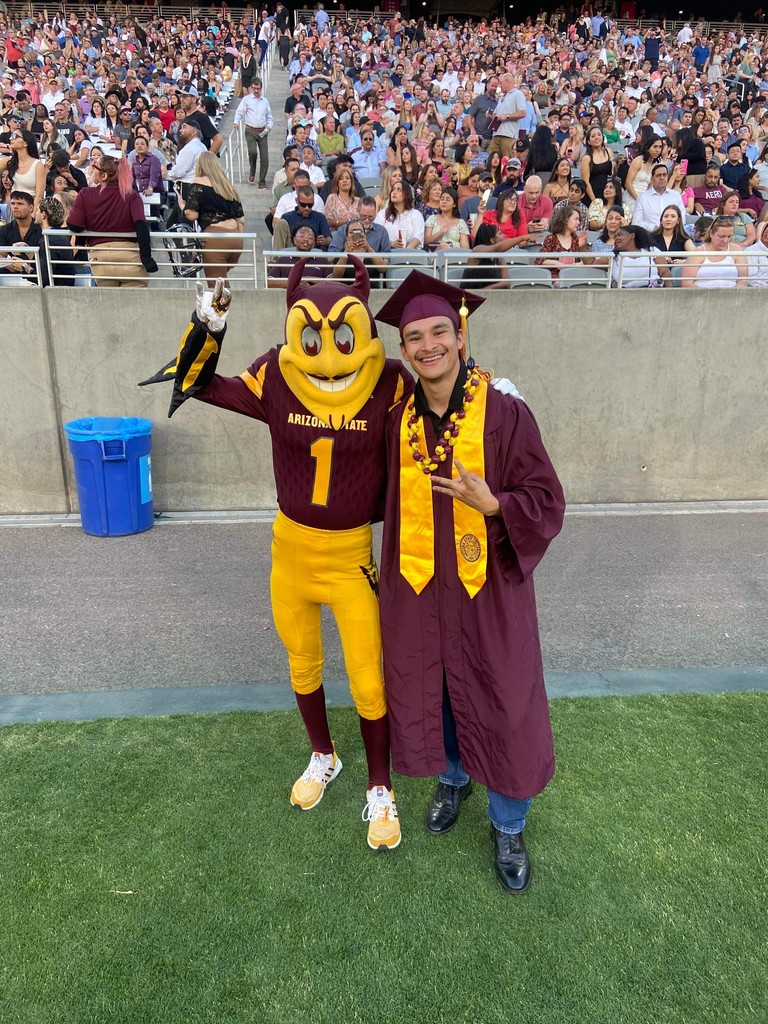 Tyson Begay Class of 2020 Graduated from NPC with an associates in Science Technology of Construction! 💯 Roadrunner Tyson! Way to go!!!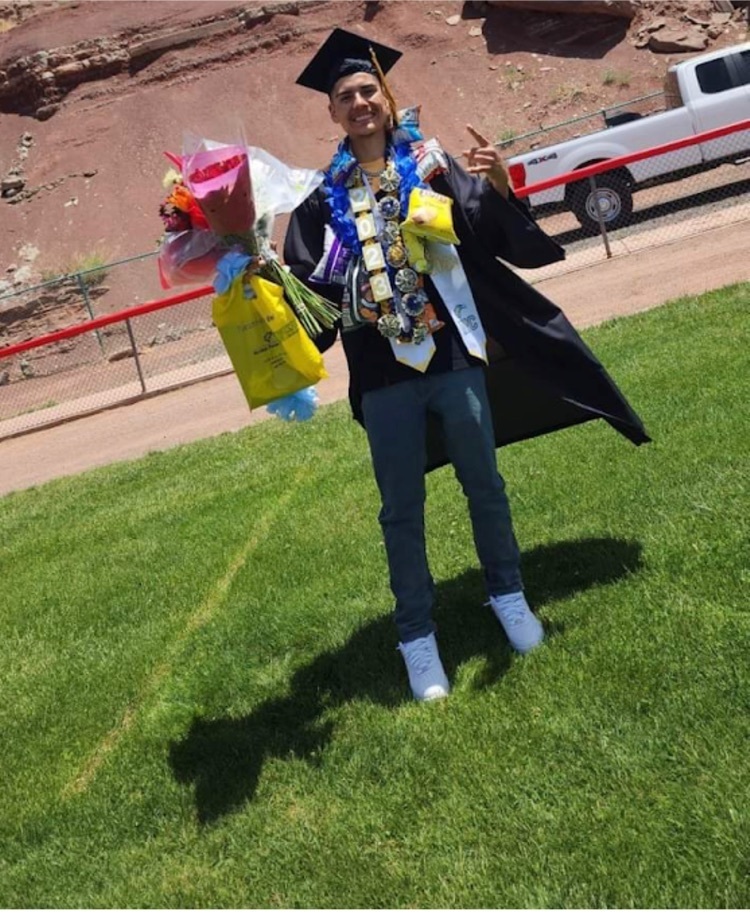 HHS Senior Graduation Cruise! Wednesday, May 24th at 7pm starting at the West End! Come celebrate the 2023 Seniors!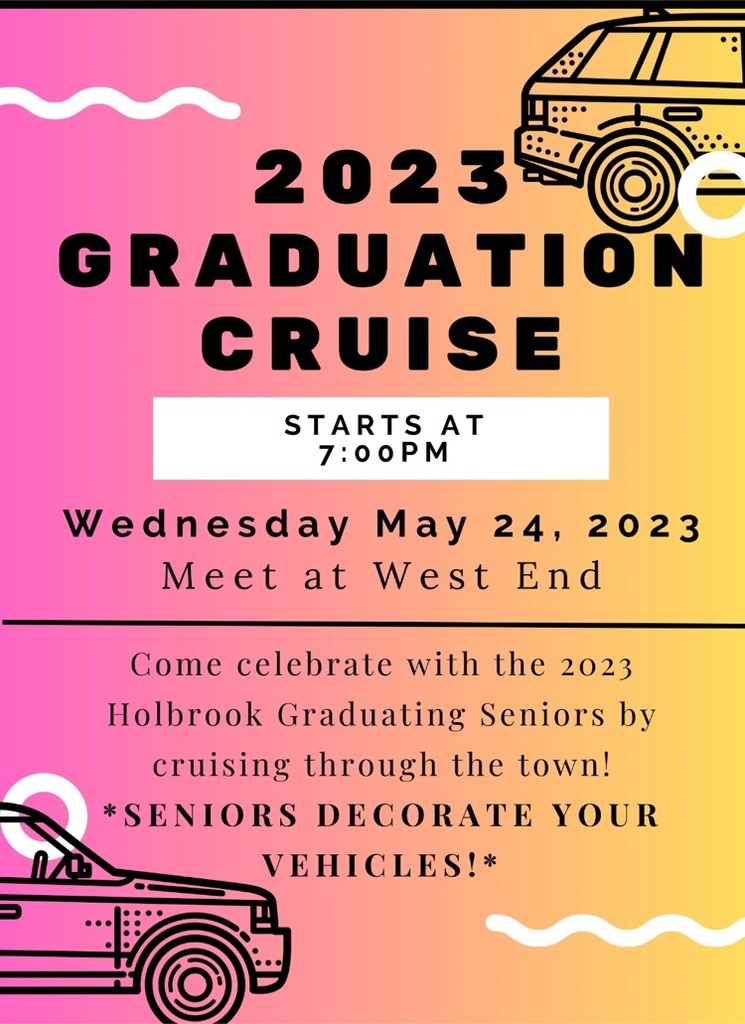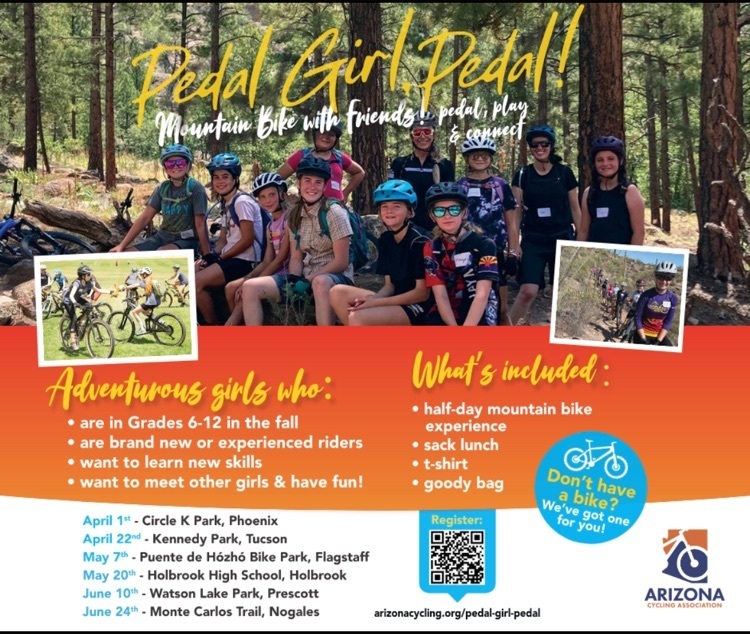 Brooke Saganitso (Class of 2018), graduated from Northern Arizona University this weekend with a Bachelor of Science in Education, Early Childhood Education and Early Childhood Special Education. Brooke plans to pursue her Masters at Arizona State University this coming fall. Brooke is a first generation graduate with two degrees under her belt! A very proud Roadrunner! 💯 Way to go Brooke!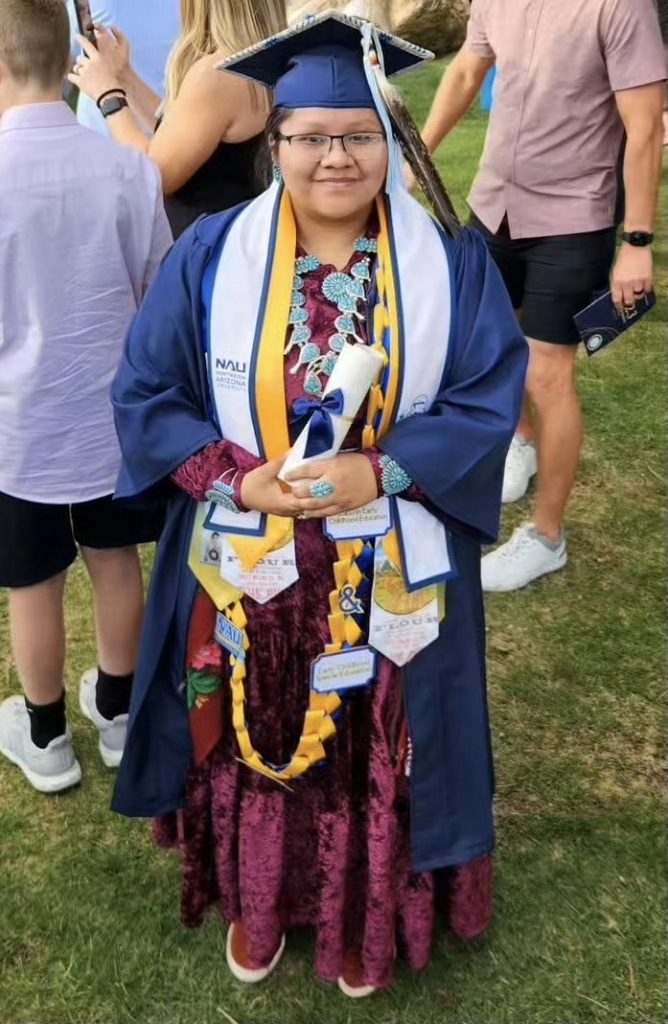 Once a Roadrunner, Always a Roadrunner! Congratulations Tierra Tsosie (Class of 2018)! Tierra is a graduate of Northland Pioneer College with an Associates of Applied Science in Business Medical Office Administration Specialization. We are proud of you! And a big thank you to those who have helped Tierra reach this accomplishment!

Way to go Roadrunners! Chelsea Yazzie, Class of 2015, recently graduated from Grand Canyon University with a Bachelor of Science in Sociology with the honor of being part of the National Society of Collegiate Scholars (NSCS) at GCU. Way to go Chelsea! 💯 Roadrunner!

Congratulations Ryan Williams, Class of 2009! Ryan graduated from Arizona State University with a degree in Sports Science and Performance Programming! Ryan is pictured with his proud mother and HUSD Board Member Olivia Jaquez ! Way to go Ryan! 💯 Roadrunner!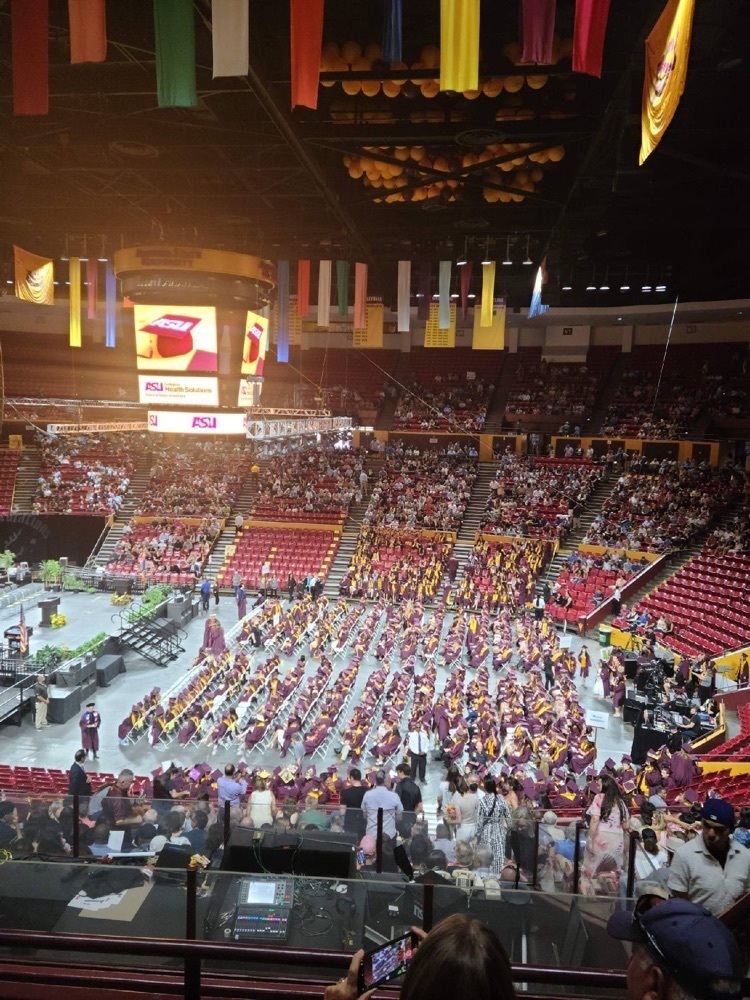 Once a Roadrunner, Always a Roadrunner! Kyle Sandoval, Class of 2016, recently graduated from Grand Canyon University! After completing his Bachelor's Degree in History from Fort Lewis, Kyle continued his educational journey at Grand Canyon University. Kyle graduated last week with a Master's in School Counseling with the honor of being part of the Alphi Chi and Epsilon Honors Societies at GCU! Another 100% Roadrunner doing great things! Way to go Kyle and congrats to everyone that helped Kyle achieve these goals!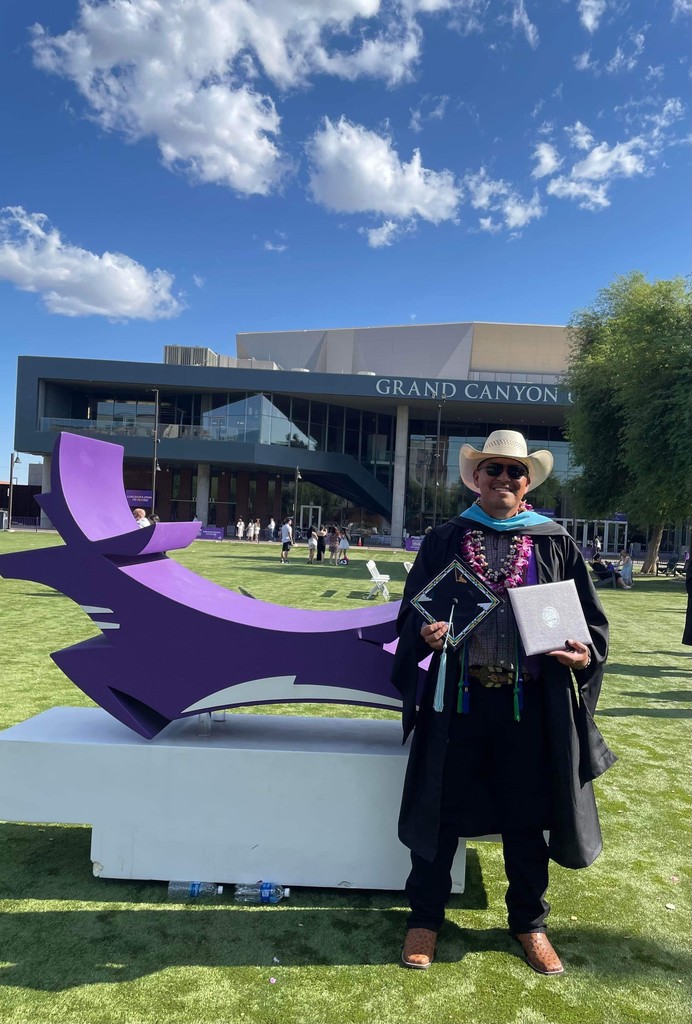 Greetings Roadrunners! A reminder that Park, Hulet, HJHS and HHS will not be in session on Friday, May 12th! School will resume on Monday, May 15th! Have a great weekend and come back ready to finish strong Roadrunners!

Roadrunners never stop learning! Way to go Valerie! Valerie Jensen, Class of 1989, graduated from GCU on Thursday, May 4, 2023 with her Doctorate of Nursing Practice degree! Once a Roadrunner, Always a Roadrunner!- 100%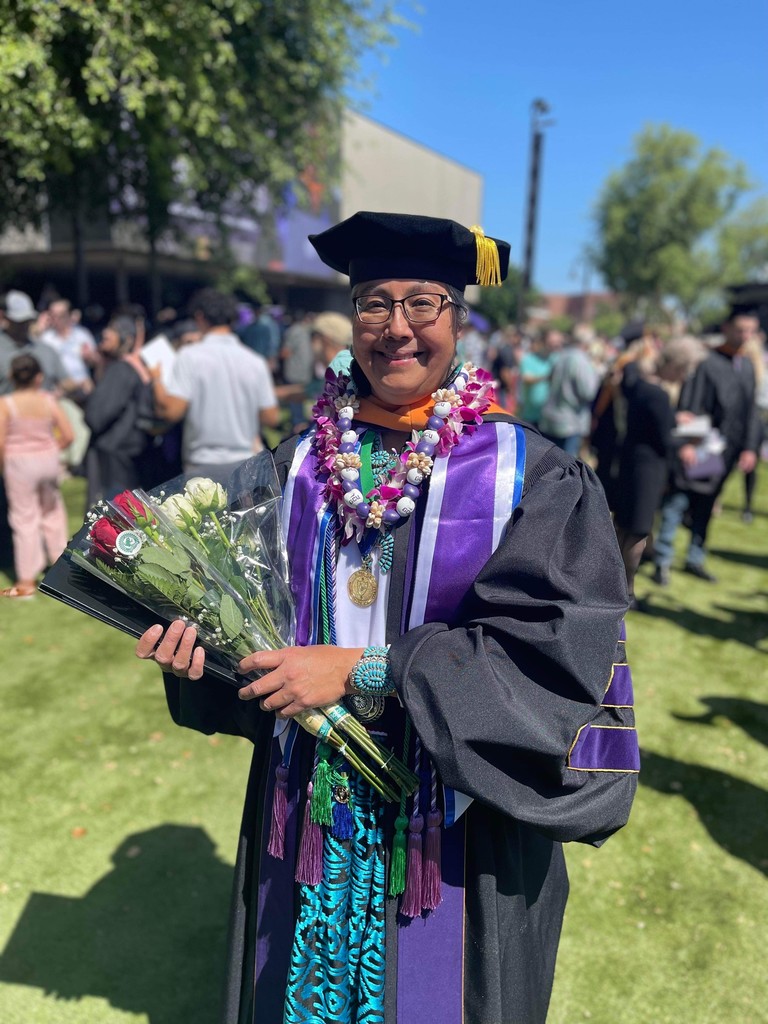 Congratulations Shaina Yazzie (Class of 2007)! Shania graduated from ASU with a BA in Elementary Education with an emphasis on early childhood education! Shaina graduated with the prestige honor of Magna Cum Laude! 100% Roadrunner! Way to go Shaina!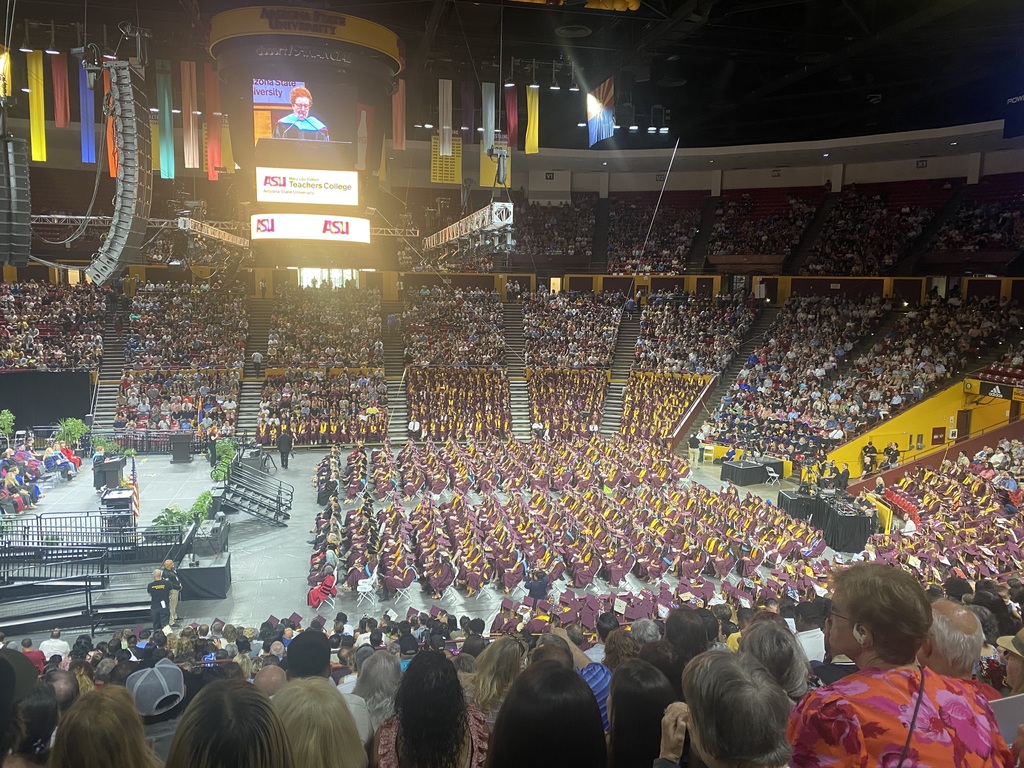 Way to go Ashton (Class of 2021)! Northland Pioneer College Graduate of the Year for the Associates of Science Degree! 💯 Roadrunner!

The 2023 Mr. Roadrunner Pageant was a huge success, raising almost $11,000 for the Travis Yazzie scholarship and the Special Olympics. Congratulations to Cade Shumway for winning the pageant. Fine young men they have become! Thank you HHS Student Council, Ms. Thompson and all the good people that make this unique event possible each year!


When One Roadrunner Succeeds, We All Succeed! HUSD 3 employee Desiree Brewer (Class of 2001) is a great example for the students she works with! Desiree recently graduated from GCU with a Bachelors of Science in Elementary Education and Special Education! Way to go Desiree! Congrats and thanks for being a Roadrunner!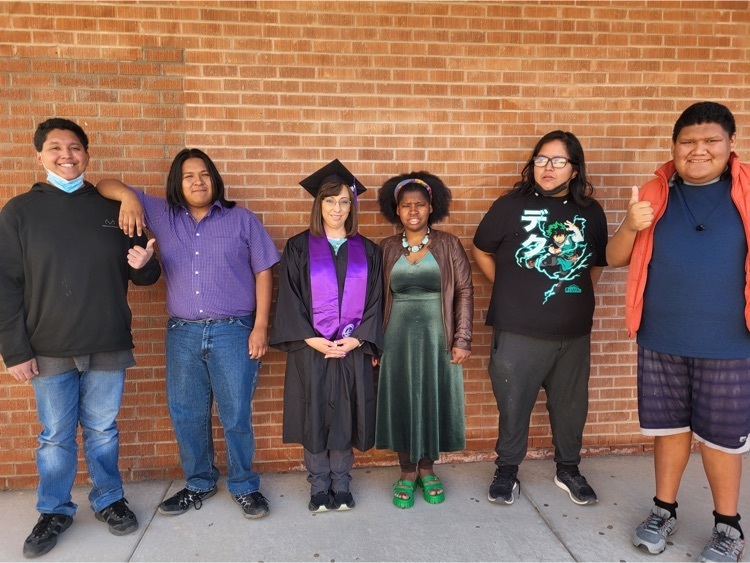 Grow AZ held their annual job fair today at HHS. Students were able to get experience looking for jobs and seeing what jobs exist both now and after graduation! Thank you Grow AZ, Holbrook Chamber of Commerce, Northland Pioneer College and HUSD #3 for Helping our Unique Students Develop their skills on post-secondary and career readiness!