Roadrunners Everywhere! Sean Tyler (Class of 2006) is the School Resource Officer Sergeant for Goodyear Police Department! Ran into Sean at the School Connect conference today! Thanks for serving Sean and thanks for being a Roadrunner! Once A Roadrunner, Always A Roadrunner!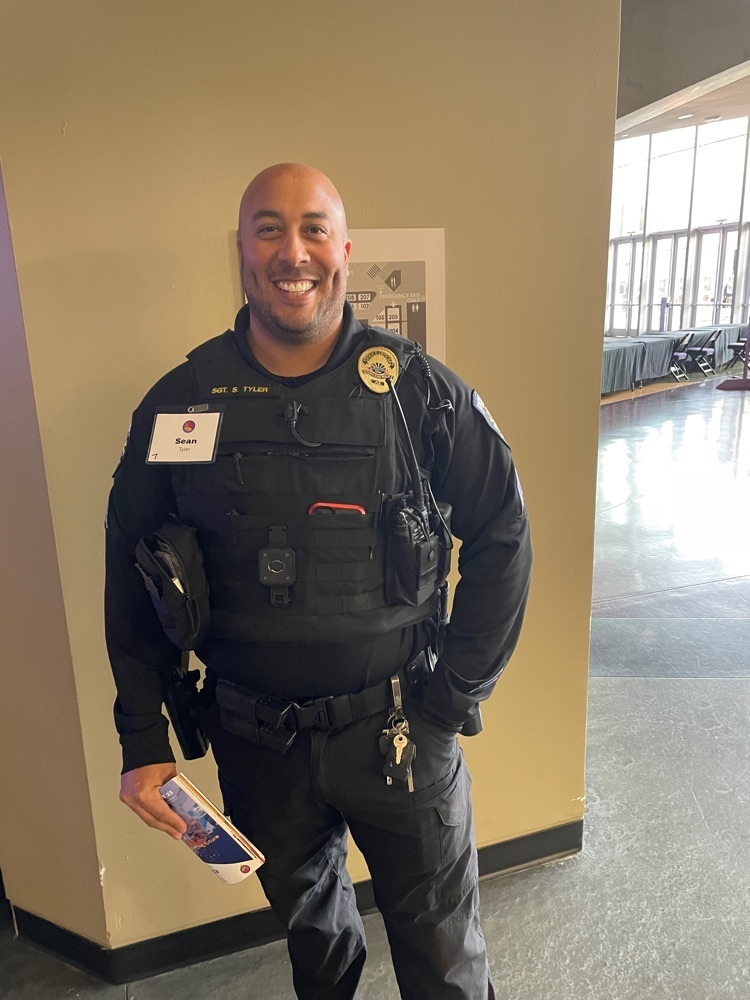 Holbrook High School Alum (Class of 2002) Major Robert Freyou chose to come home for his final flight as he retires as a United States Army Pilot. Once a Roadrunner, Always A Roadrunner! He's pictured here with his aunt Beth Baker-Miller! Congratulations Major Freyou and happy retirement! Roadrunner Pride!

Cliff Johns, one of the first Native American basketball players at University of Arizona and Holbrook Girls Assistant Coach Elisha Johns-Aberle, played at San Diego State University, were recognized by the Phoenix Suns during Native American Heritage Month. Congrats Coach John's- Aberle!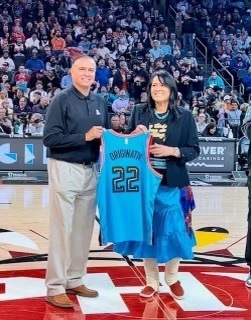 Today is the 100th day of school for Park, Hulet, HJHS and HHS! Just 80 days remaining in SY 22-23. Let's capture every moment to ensure we are all Helping our Unique Students Develop! 100% attendance at school 100% effort each day 100% commitment to academic success Thanks for being 100% Roadrunners on the 100th day of school!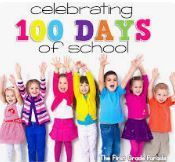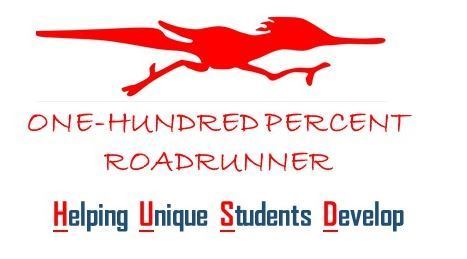 CONGRATULATIONS MARCUS! Marcus Oberiter will be playing football at Quincy University in Illinois next year! Way to go Marcus! When One Roadrunner Succeeds. We All Succeed!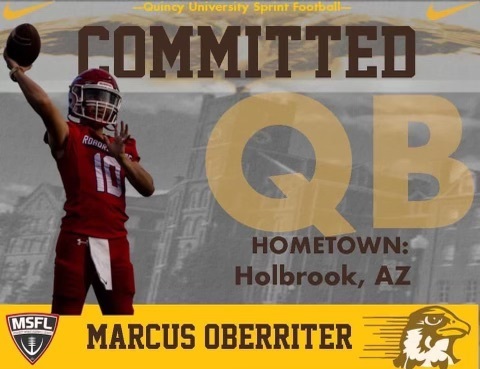 HJHS basketball tourney this weekend! Keeping kids engaged in extracurricular activities makes a great Roadrunner! Thanks Ms. Cheri, Coach Orton, HJHS staff, referees and the Roadrunner community for extending your week to Help our Unique Students Develop! Go Roadrunners!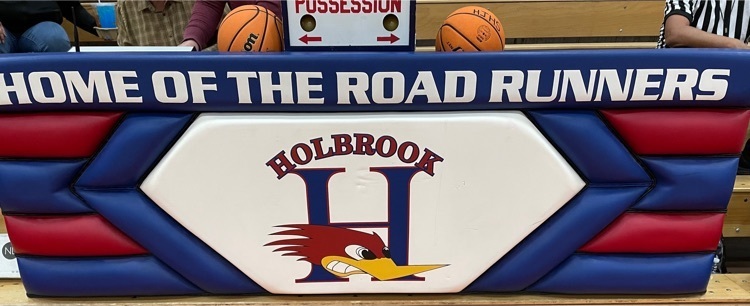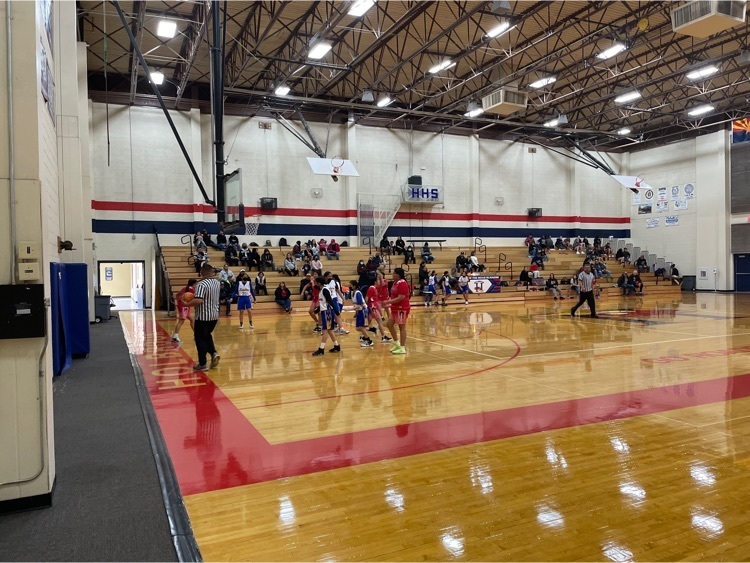 HHS/HJHS School Resource Officer, Krys Sanchez was recognized by the Arizona Department of School Safety Program for his outstanding service at HJHS/HHS! Krys is a HHS graduate that has come back to serve his community! Congrats Krys and thanks NCSO for sharing such a great deputy! Thanks Ms Cheri for the nomination! Once a Roadrunner, Always a Roadrunner!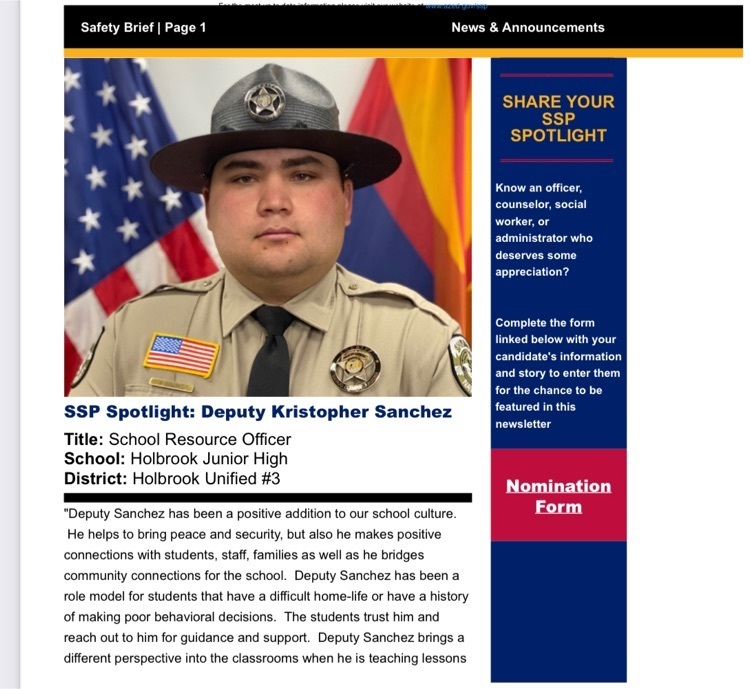 Parents- what's your child's plan after graduation? Still wondering?? Holbrook High School and Grow Arizona are hosting a parent night for all HHS parents and students to learn more about college preparation, job shadowing, career exploration, scholarships, and much more. There will be a presentation at 5:30 pm by Grow AZ staff and information and one on one discussions will begin at 5:00 pm. This can be a great opportunity for parents and students to learn about opportunities for college, jobs, careers, etc. We hope you will join us on Tuesday, January 17th at 5:00 pm at the Grow AZ career center located behind the GGPAC. College and career success begins here!
https://drive.google.com/file/d/1UY-giJgjA4PRHMmMv-XZEev6BFoNY7Yn/view?usp=share_link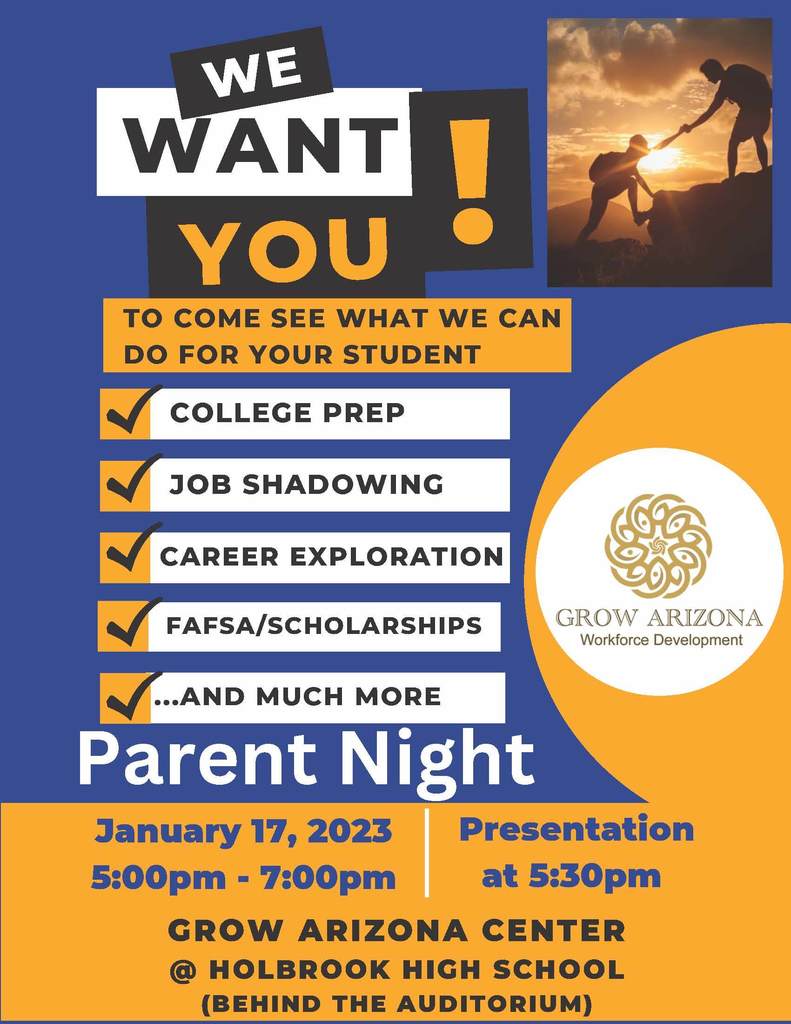 A Roadrunner THANK YOU to President Nez & Vice President Lizer along with Navajo County Supervisor Alberto Peshlakai for providing Holbrook Roadrunner t-shirts to the HHS basketball teams and fans. "After nearly two years of uncertainty, there is much to celebrate for our student athletes and fanbase in the southwest region of the great Navajo Nation. Their display of resiliency was shown on and off the court through sportsmanship, health and wellness, academic achievement and representation of our Navajo culture and values! Holbrook high school affords great learning opportunities for our youth along with competitive sports participation. As a token of gratitude to highlight their successes and the support of their fans, these t-shirts will represent their school spirit, team morale and appreciation of support from family and community. Best of luck Roadrunners! Go Big Red!" Thank you President Nez, Vice-President Lizer and Supervisor Peshlakai for recognizing these fine student-athletes and thank you for being Roadrunners! Fans- come out to the Roadrunner games for a chance at a t-shirt!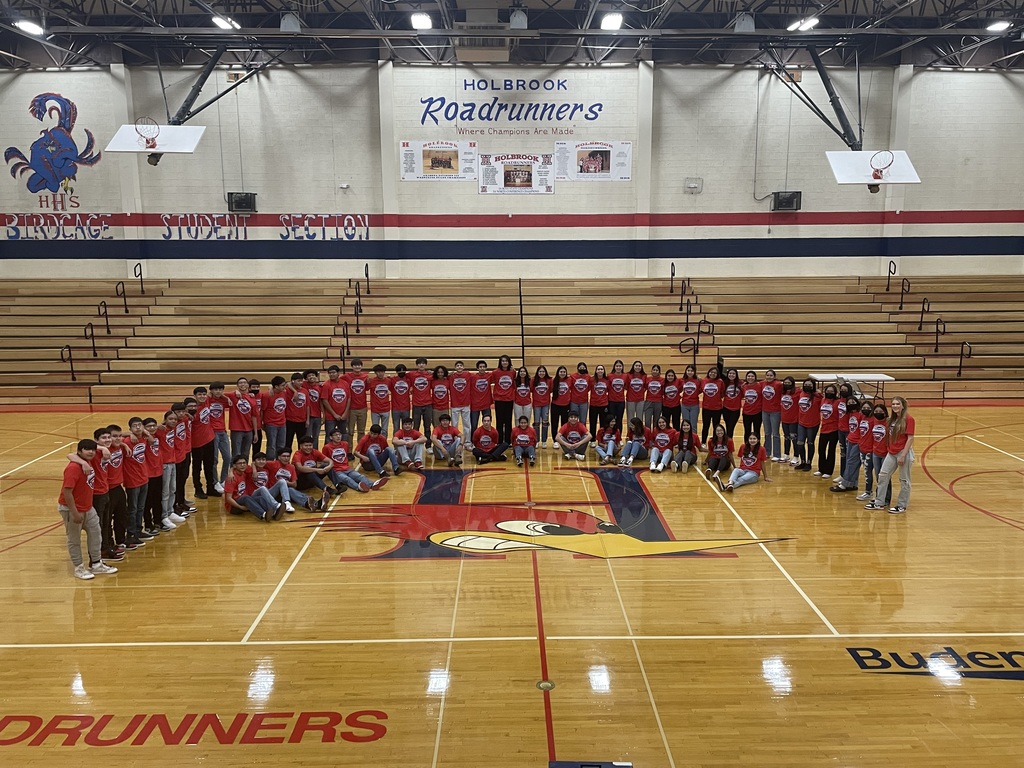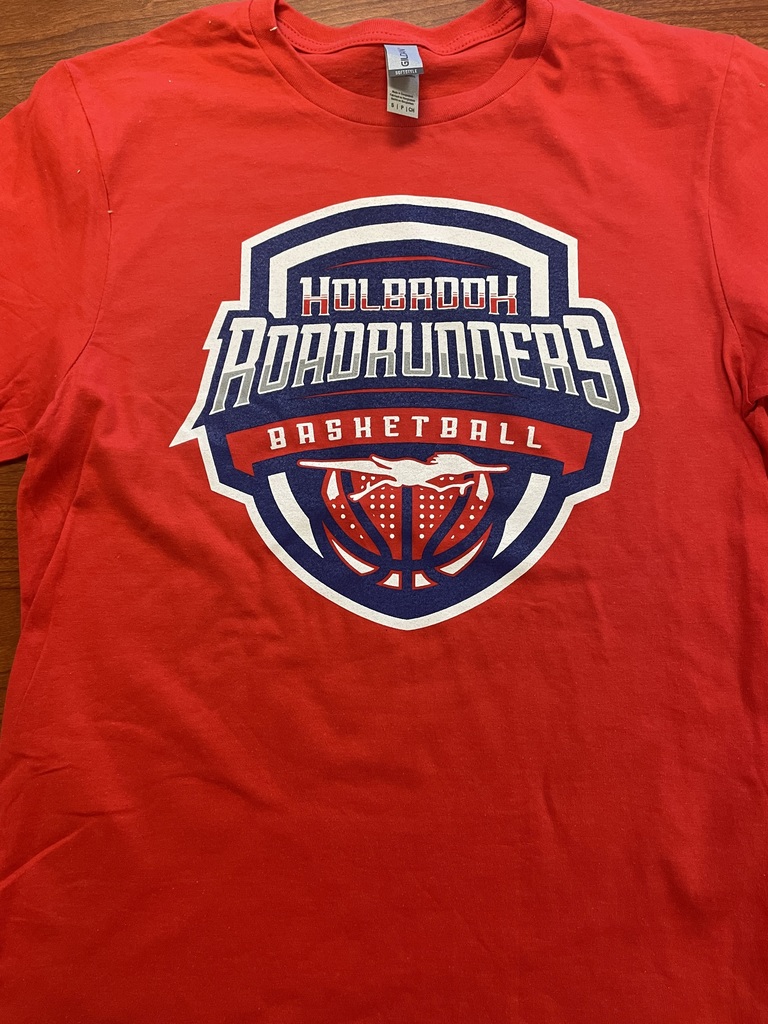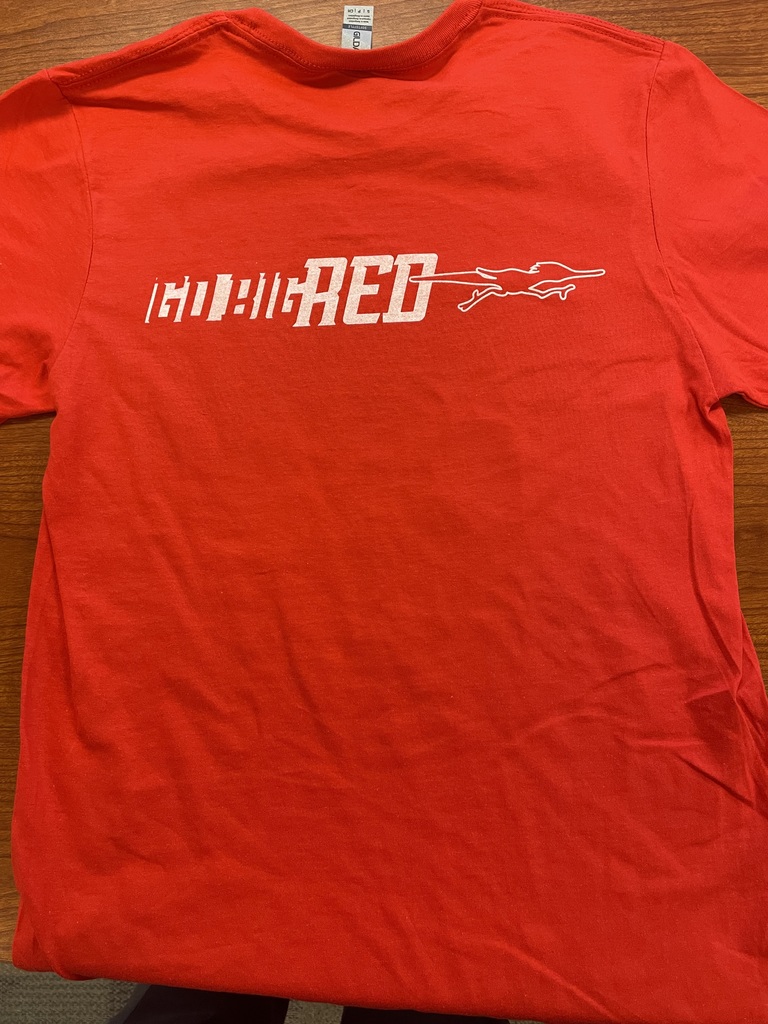 Roadrunner Basketball Thursday and Saturday! Holbrook vs Round Valley Thursday, January 5th @ Munoz Gym 4:30/6:00/7:30- Frosh/JV/V Holbrook @ Valley Christian Saturday, January 7th (Please see ticket information- seating may be limited): Boys FR (1:30) /JV (3:00) /V (6:00) Girls V – 4:30pm (Varsity only for girls) Watch the game live @:
www.govalleychristian.com
GO ROADRUNNERS!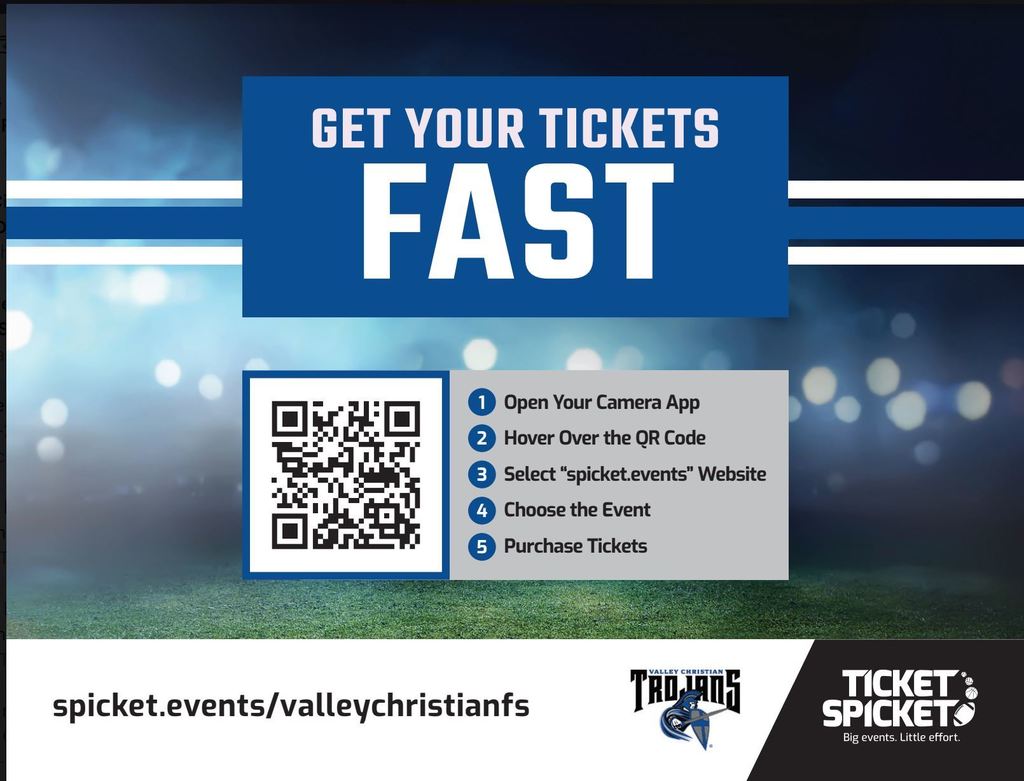 Happy New Year Roadrunners! Looking forward to a great 2023! School resumes on Wednesday, January 4th! Let's make 2023 The Year of the Roadrunner! Thanks for being Roadrunners!

Good luck Lady Roadrunners at the Epic Tourney! Follow the tournament on
www.tourneymachine.com
! Spectator Admission - CASH ONLY Tournament Pass - $25 for 3 day pass, Daily Passes - $10 Adults, $5 Students/Seniors 65+/Military Children - 10 & under Free. AIA Passes will be accepted. GO ROADRUNNERS!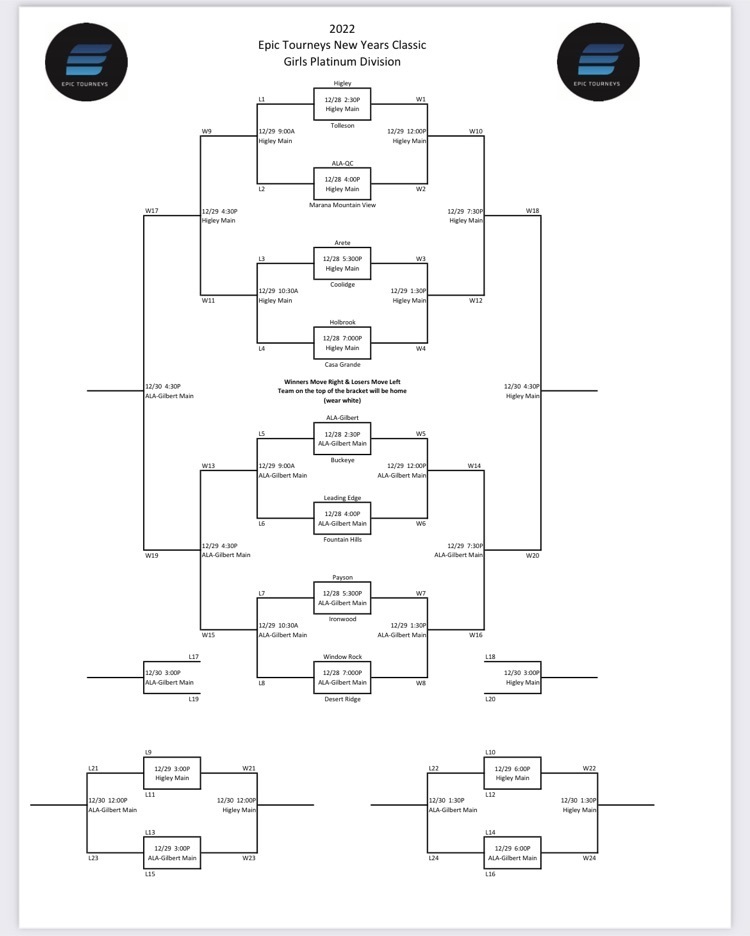 HUSD #3 will begin the holiday break on Thursday, December 22nd through Tuesday, January 3rd. The semester will end with a full day of school on Wednesday, December 21st. We look forward to a great second semester beginning Wednesday, January 4th. Happy Holidays Roadrunners!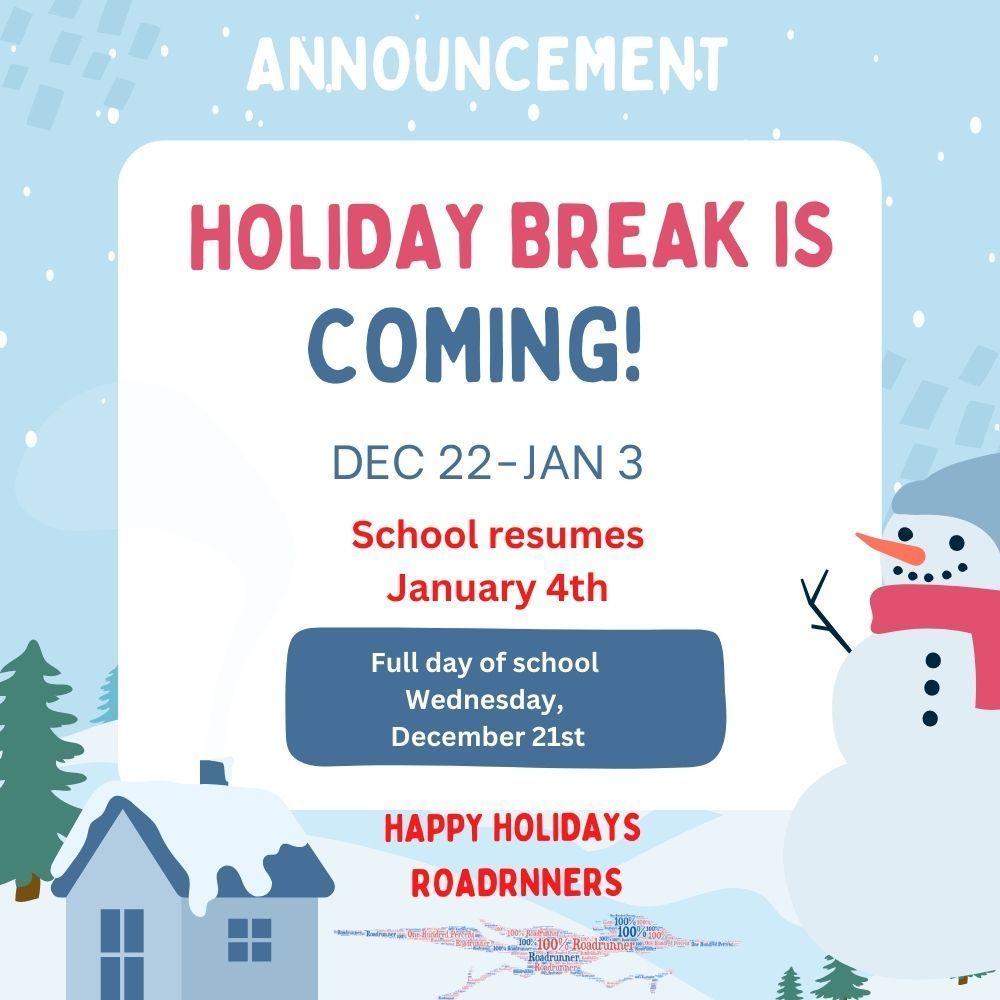 Attention all music lovers! Are you ready to get into the holiday spirit? Come join us for our annual Junior High and High School Christmas Concert on Monday, December 19th, at 6 pm at the GGPAC. We've got a lineup of festive tunes that will have you tapping your toes and singing along. From traditional Christmas classics to gospel, bagpipes, pop, and more, we've got something for everyone. So put on your favorite ugly sweater and join us for an evening of holiday cheer.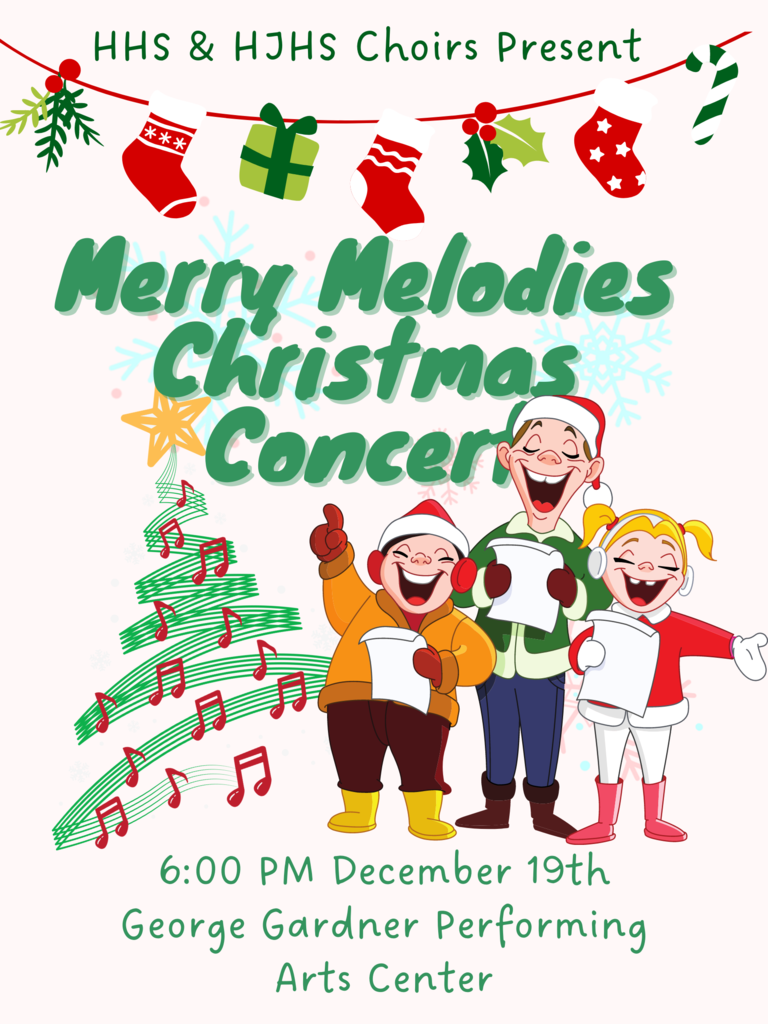 Greetings Roadrunners- thank you for your patience today as we navigated today's winter weather. I wanted to follow up with a brief video explaining our winter weather procedures to make sure everyone understands how we navigate winter weather conditions at HUSD #3!
https://www.loom.com/share/6e0ebaeb1c884a7bb4b152ae0316dae2
Thank you for your cooperation, teamwork and patience as we navigate winter weather conditions. Holbrook Roadrunners are the best! Have a great evening and thank you for being Roadrunners!

Holbrook Elks Hoop Shoot, Saturday, December 10th, at Hulet gym, doors open at 8:30, contest at 9! Must be on time. For ages 8-13 as of April 1, 2023!

Greetings, Parents, and Guardians, Indian Wells Elementary school was alerted to a possible concern in the areas/communities serving IWES regarding people in a white van that may be engaging in unwanted communications with people in these communities. As a result, HUSD 3 will heighten supervision protocols throughout the district which will require ALL STUDENTS ARE PICKED UP AND SUPERVISED BY AN ADULT AT BUS DROP OFFS. Please be on time to pick up students from the bus. Students that are not picked up will be brought back to the respective schools and will need to be picked up by their parents. At this time there have been no specific incidents pertaining to this matter that we have been made aware of; however, we wish to be proactive in our communications and protocols to ensure the safety of our students and communities. Thank you for your help keeping everyone safe!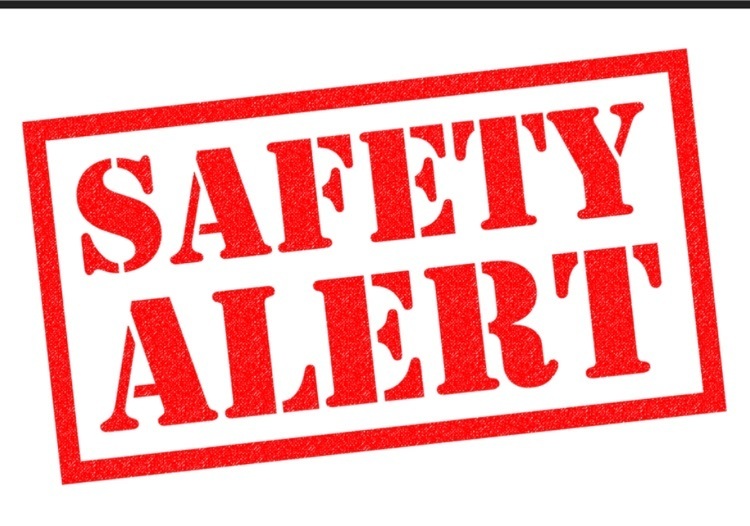 SIIHASIN "EARN A BIKE DAY" AT IWES ON SATURDAY, DECEMBER 3RD AND 10TH! WORK ON A BIKE AND EARN A BIKE! A GREAT DAY FOR BIKERS! OPEN TO ALL INTERESTED! THANKS SIIHASIN BIKE PROGRAM!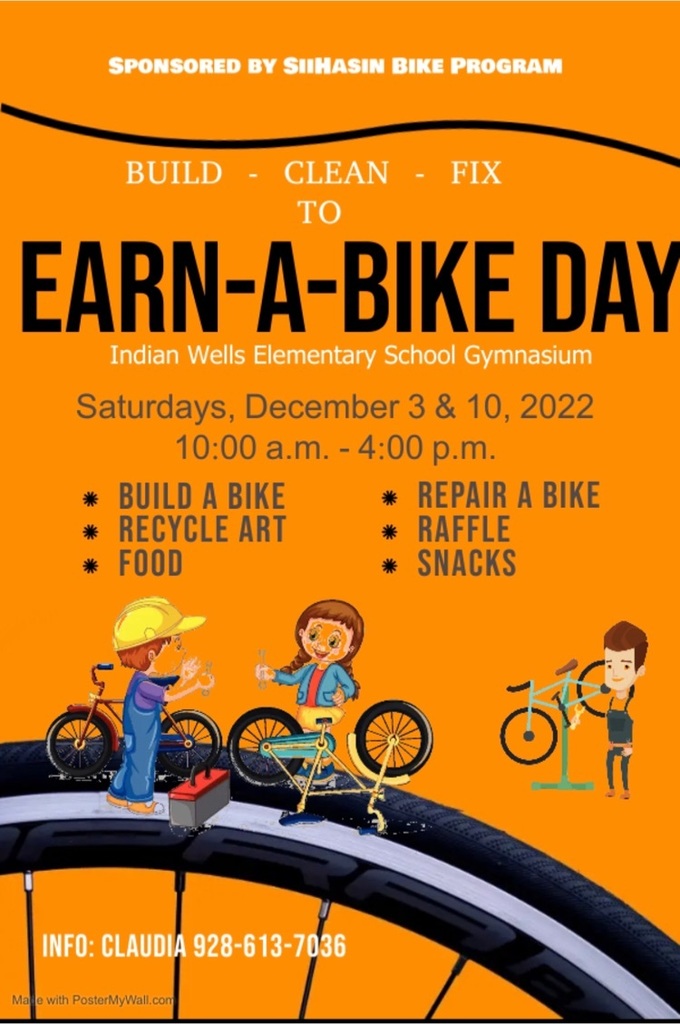 HUSD #3 Governing Board President, Mrs. Linda Salabiye-Yazzie, will be recognized as recipient of the Phyllis J. Bigpond Lifetime Achievement Award on Wednesday, November 30th at the Heard Museum in Phoenix! Congratulations Linda! We are proud of you! When One Roadrunner Succeeds, We All Succeed!