It is tax time! HUSD patrons may reduce their tax bill through a tax credit donation to the school club of their choice! Tax credits are used for student programs that go directly to the club of your choice! Tax credits are collected prior to filing through April for this year's tax season. Learn more about ways to Help our Unique Students Develop!
https://www.holbrook.k12.az.us/page/school-tax-credits
Thank you Roadrunners!

Parent-Teacher Conferences will be held this week at HUSD #3. There will be a half-day early release on Thursday. There will be a normal half-day of school on Friday. Please connect with your child's school and teachers to stay updated on your child's success. Have a great week Roadrunners!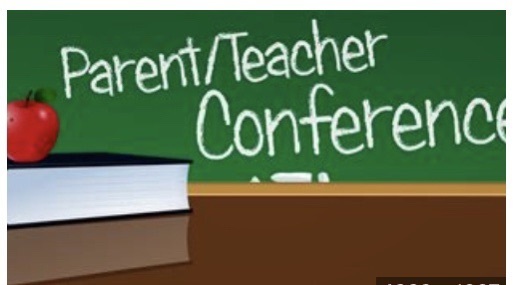 Greetings Fellow Roadrunners, Tonight's basketball game vs the Winslow Bulldogs will be limited capacity. Only parents, staff with passes, and AIA passes will be allowed admittance due to community spread of COVID in Holbrook and Winslow areas. There will be no tickets sold at the door. We appreciate your understanding. Fans may watch the game via YouTube at:
https://youtu.be/5qx-W6TTIyE
. Stay healthy & GO ROADRUNNERS!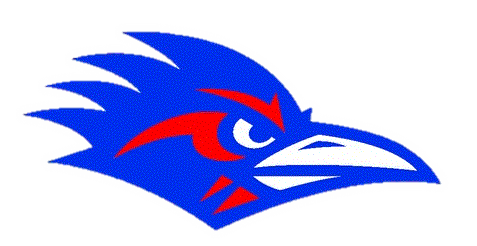 A reminder that HUSD 3 will be closed in observance of the Martin Luther King national holiday on Monday, January 17, 2022. School will resume on Tuesday, January 18th.

HOLBROOK HIGH SCHOOL TICKETING PROCEDURES FOR PAID SPORTING EVENTS ROADRUNNER FANS! YOU CAN NOW GET YOUR ROADRUNNER SPORTS TICKETS ONLINE PRIOR TO THE GAME RIGHT FROM YOUR PHONE! BEGINNING WITH SATURDAY'S HOME BASKETBALL GAME VS ALA GILBERT NORTH, ROADRUNNER FANS MAY PURCHASE THEIR TICKETS THROUGH THE GOFAN APP:
https://gofan.co/search
THIS PROCEDURE AND COMPANY IS THE SAME USED FOR OUR STATE PLAYOFF GAMES LAST YEAR AND WILL NEED TO USE FOR ANY STATE PLAYOFF GAMES THIS YEAR. PARENTS WILL HAVE THE OPPORTUNITY TO PURCHASE TICKETS PRIOR TO THE GENERAL PUBLIC VIA A SPECIAL LINK SENT TO THEM OR THEIR STUDENT ATHLETE'S EMAIL AT LEAST 24 HOURS BEFORE THE GENERAL PUBLIC LINK WILL BE OPENED UP AND SHARED ON THE GOFAN APP AT A TIME INDICATED FOR EACH INDIVIDUAL GAME. OPPOSING TEAMS WILL ALSO BE SENT A LINK FOR THEM TO PURCHASE TICKETS AS WELL THROUGH THEIR ATHLETIC OFFICE WHO WILL SHARE THAT SPECIFIC GAME LINK WITH THEM. FANS WILL NEED TO HAVE A PHONE WITH THEM UPON ARRIVAL SO THEIR TICKETS CAN BE VALIDATED BY OUR SCHOOL PERSONNEL UPON ENTERING THE HIGH SCHOOL GYM. PLEASE DOWNLOAD YOUR TICKETS BEFORE ENTERING THE LOBBY. WE WILL STILL ALLOW A LIMITED NUMBER OF WALK-UP TICKET SALES DEPENDING ON THE EVENT. OUR TRADITIONAL LARGE CROWD GAMES MAY NOT HAVE AS MANY WALK UP TICKETS AVAILABLE. OUR RESCHEDULED CHINLE GAME ON JAN 12TH WILL STILL BE USING THE PRE-SOLD TICKETS. THIS EVENT WILL NOT BE PART OF THE GOFAN PROCEDURES AND NO LINKS WILL BE SENT OUT FOR THIS GAME. THE CHINLE GAME TICKETS WILL GO BACK ON SALE BEGINNING MONDAY JAN 10TH AT THE PERFORMING ARTS CENTER TICKET BOOTH AT THE FOLLOWING HOURS: 7:30-9:00 am 12:00 to 1:30 pm 3:30 to 4:30 pm THANK YOU FOR YOUR UNDERSTANDING AND COOPERATION AS WE ADD THIS NEW TICKETING PROCEDURE TO MAKE GAME TICKETING MORE MANAGEABLE AND ACCESSIBLE . IF YOU HAVE ANY QUESTIONS PLEASE CONTACT ATHLETIC DIRECTOR GREG PERKINS AT 928-524-2815. GO ROADRUNNERS!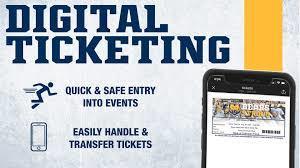 WELCOME BACK ROADRUNNERS! We are planning for a great second semester! The second semester begins tomorrow, January 3rd! Please remain home and call the school if you are experiencing illness! Happy 2022 Roadrunners! Thanks for being Roadrunners!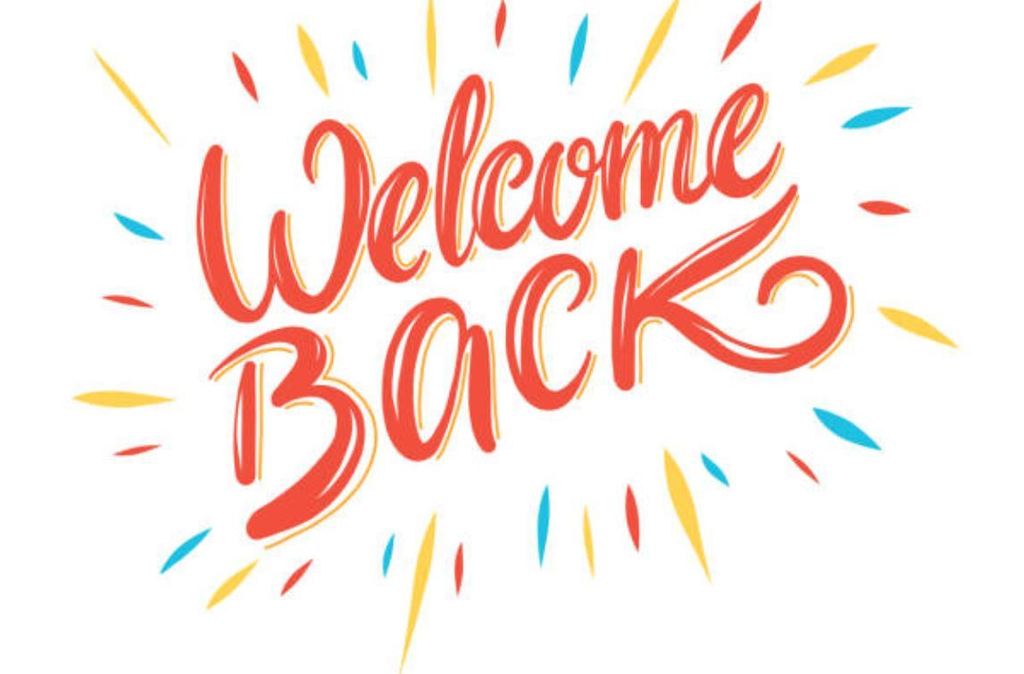 The Roadrunner vs Chinle basketball games have been rescheduled for Wednesday, January 12th. A reminder tickets purchased will be good for the game or you may refund the tickets Monday- Wednesday next week from 10 am - 2 pm at the Holbrook District Office. Go Roadrunners!

Linda Yazzie just received the ASBA Barbara Robey Lifetime Achievement Award! Congratulations Linda!! Well deserved!

Greetings Roadrunners, The Holbrook School District has become aware of a troubling post that has been shared widely this week on the social media platform TikTok. The post refers to a threat to school safety "for every school in the USA, even elementary," on Friday, December 17. The post appears to be part of a national TikTok trend and did not originate in our school district. We have not had any threats or posts of any such nature at or about HUSD #3; however, we are closely monitoring the situation and taking it seriously. Additionally, the district has been in contact with the Holbrook Police Department and Navajo County Sheriff's Office regarding the post. We will have an increased police presence in our buildings on Friday as an added precaution. In addition, we will implement a "no back pack day". No student will need a back pack at school tomorrow. Finally, we will ensure we increase supervision throughout the day and if parents choose to keep students home for the day, we ask that you call the school to report the absence. Again, I want to emphasize that we are being proactive by getting this information out as it has been brought to our attention that this is a national trend on Tik Tok. We realize these social media trends can cause a great deal of stress and anxiety for our students, families, and staff. We ask our families to monitor their children's social media activity and speak with them about practicing safe and responsible behaviors. If you or your child become aware of any potential threat posted to social media or anywhere else, please notify a school staff member, the police department or trusted adult right away. We work diligently to create a safe and caring environment at HUSD #3; therefore, we will always be proactive in these matters whether they are specific to HUSD #3 or not. Awareness and teamwork are the keys to creating a safe environment. As always, thank you for your partnership as we work to ensure a safe, secure, and positive learning environment for our students. Thank you for being Roadrunners and Happy Holidays! Sincerely, Dr. Koerperich Superintendent

Good evening Roadrunners! The Roadrunner vs Chinle game Friday night is being postponed due to illnesses. We will be working with Chinle to reschedule the game at a date to be determined. If you purchased a ticket: 1- hang on to the ticket for the game to be played when rescheduled. OR 2- get a refund at the District Office Monday- Wednesday next week from 10 am - 2 pm. Everyone stay safe and healthy! Happy Holidays! Thanks for being Roadrunners!

HUSD # 3 will begin winter break on Monday, December 20th. Friday, December 17th will be the last day of the semester! School will resume on Monday, January 3rd! Happy Holidays Roadrunners!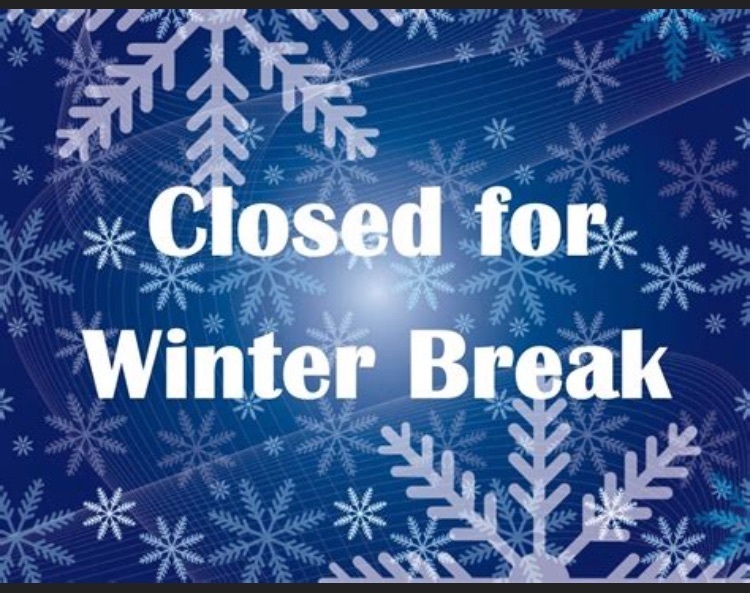 Good Morning! All Holbrook USD #3 schools will be on a two hour delay this morning as I-40 west bound is closed due to traffic accidents. This includes HHS, HJHS, Park, IWES and Hulet! School will begin at 10 am and buses will pick up on a two hour delay! Be safe getting to school.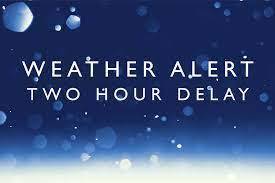 There will be a two hour bus delay for all reservation bus routes and Indian Wells Elementary School due to blowing snow and power outages. School at IWES will begin at 10 am and all reservation bus routes will run two hours later than normal pick up times. Be safe getting to school today!

WE ARE ROADRUNNERS! Alyse Marrietta was crowned October 9, 2021 as Miss Indian Arizona. Alyse is a 2014 graduate of Holbrook High School. She is the grand-daughter of Marjorie and Raul Mendoza. Alyse Marrietta, from the Gila River Indian Community was crowned Miss Indian Arizona, 2021-22 on October 9, 2021 making her the 60th Miss Indian Arizona. Alyse is the 25-year-old daughter of Kenneth Marrietta and Natalie Mendoza. She is a Magma Cum Laude graduate from Arizona State University Herberger Institute for Design and the Arts. Alyse plans on returning to begin graduate work in the field of American Indian Studies, as she feels this is where her instincts are leading her. Alyse interests include learning more about film making and video editing. She enjoys writing movie scripts and thinking about million-dollar movie ideas! She hikes with her dogs Daisy and Lily as well as weight lifts to stay physically fit. As Miss Indian Arizona Alyse's platform is to encourage people to practice self-care. She states she wants to explore areas of physical, mental and spiritual well-being with a goal to connect people with resources that can help improve ourselves in these areas. "I would aim to empower everyone through emphasizing the positivity of self-reflection and taking control of your own inter outer health". Way to Go Alyse! When One Roadrunner Succeeds, We All Succeed!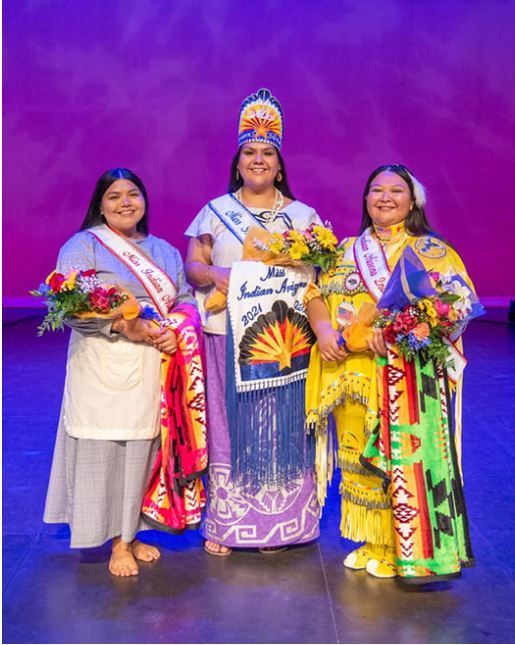 ELKS LODGE HOOP SHOOT Saturday, Dec 11th 8:30 am Hulet Elementary Ages 8-13 (April 2022) Boy and Girl Divisions Come out and shoot!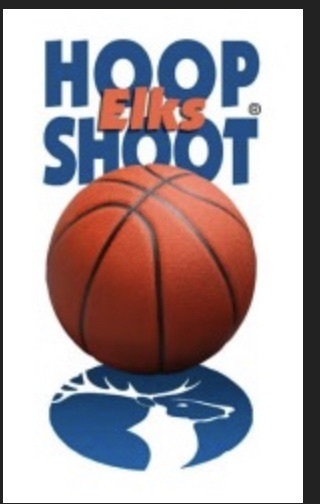 Greetings Roadrunners! Interested in being a substitute teacher? HUSD 3 is actively seeking applications for emergency and regular certification substitutes to fill vacancies when teachers are ill or on professional leave. Requirements: - HS diploma, 30 college credits or bachelors degree - qualify for a valid fingerprint card HUSD will assist potential substitutes to become certified! Please reach out to:
www.holbrook.k12.az.us
jsaxton@holbrook.k12.az.us
Come be a Roadrunner!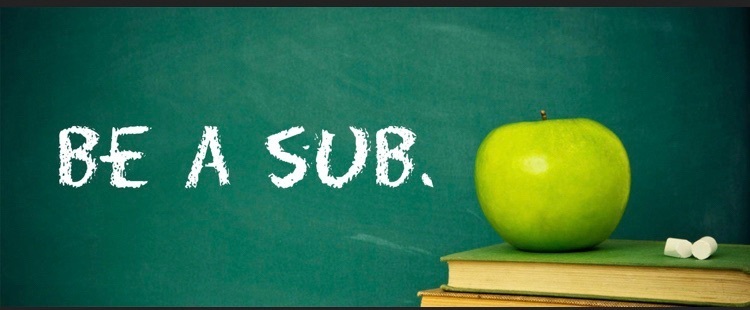 Indian Wells Preschool is open for enrollment all school year. Children are eligible to enroll as soon as they turn 3 years old. If you have a child turning 3, or one that is already 3-4 years old, please contact us to discuss our free preschool program. Contact Dawna Bitsoie at 928-654-3622.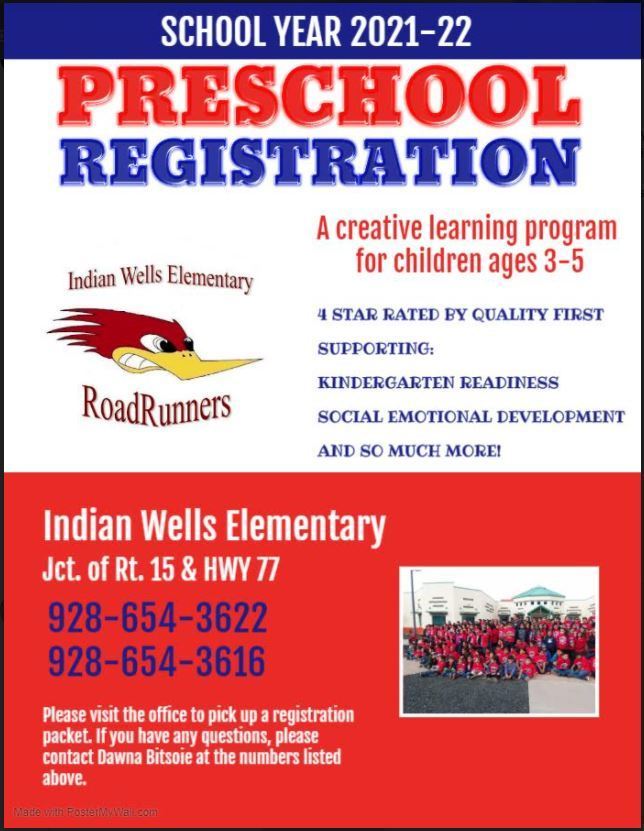 Welcome back to school Roadrunners! We hope you had a great break! School resumes on Monday, November 29th! HUSD 3 continues to focus on safe, healthy and educational environments! Please notify your child's school of any illnesses! Thanks for being Roadrunners!

Greetings Roadrunners! A reminder that HUSD will be on Thanksgiving break Monday- Friday next week. We are thankful for all Roadrunners! Looking forward to seeing everyone back at school on Monday, November 29th!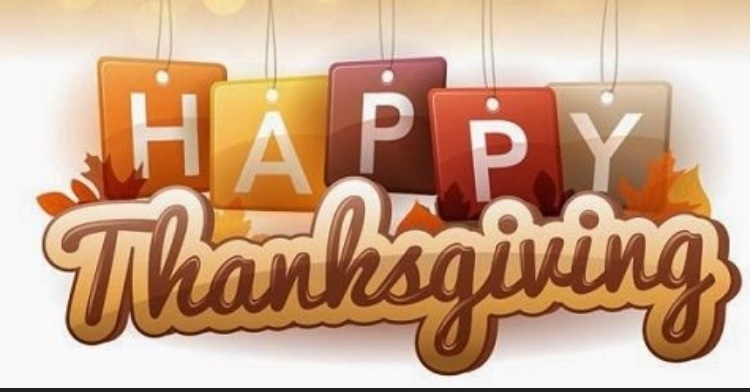 WE ARE ROADRUNNERS! Hey Roadrunners, check out Adam Moore (Class of 2012)! He is the lead actor in an independent film called Ace of Hearts produced in Safford, Arizona and will premier in Safford soon. Adam as "Ace Mathews" helps his brother investigate a case and finds himself reliving the trauma of his past and unprepared to solve the mystery of his present. Check out the trailer here:
https://m.youtube.com/watch?v=hZ5mY_czjBA
This film will potentially be coming to Holbrook in the near future! Way to go Adam and congratulations!